On Going Home: A Personal Experience of Harper Lee's 'Go Set a Watchman'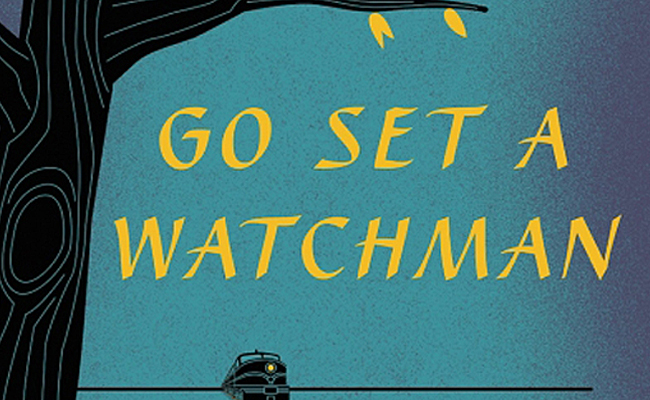 Through Illinois, Indiana, Ohio, we were enchanted by Reese Witherspoon's sweet, tightly curled Southern accent delivering Harper Lee's words out of the past.  It seemed to float right out of the early morning mist settling on the hills of Pennsylvania.
My mother, a high school English teacher, and I, an incoming PhD student in English, decided to listen to the book on our road trip.  We're going to Connecticut, where I'll be studying come fall.  We're going to buy a bed for my apartment.  We're going to stand on street corners looking around and telling each other how happy I'll be there.
Go Set a Watchman was such an appropriate choice that it was almost unfortunate.  A story that confirms one of my mother's favorite cliches: "you can't go home again."  Who was it that first said that, she wondered idly as we passed through New York state.
For us, people who've loved Harper Lee as we've known her through the years, listening to the book was in some ways like opening a present, in other ways like being stabbed in the heart.  It opens with Scout, good old Scout from To Kill a Mockingbird, on a train from New York to her childhood home of Maycomb, Alabama.  It was a thrill.  All the old scenes of Maycomb would unfold before us, and good old Atticus would be there, the man who taught millions of Americans how to live.
[Mild spoilers ahead]
If you're reading this, the cat's probably already out of the bag for you about Atticus.  He's not the man we, or Scout, thought he was.  Scout—or Jean Louise, as people are calling her grown-up self now—discovers that Atticus is on the board of the Maycomb citizens' council, a branch of a pro-segregation organization.  A potential embarrassment for all my teachers that named their sons, cats, or dogs "Atticus."
When Scout found this out—when she snuck into the meeting and saw her father sitting among the other racists—we were driving through Ohio. It was our first time back to that state since we moved away ten years ago.  I was thirteen, and we were on the road to our new place in Wyoming.  We drove through my birthday and the release of the sixth Harry Potter book.  But Dumbledore's death then didn't mean anything like what Atticus' betrayal means to me now.  At thirteen, the mentor's death merely meant that my favorite character would not appear in the next book.
But here's the thing about Go Set a Watchman.  A lot of reviewers, knowing the dug-up nature of the manuscript and absolutely determined to disapprove, say that the book feels like a rough draft of To Kill a Mockingbird, that it feels unfinished.  I have to wonder if they read the same book I read.  To me, it felt inevitable, and it felt final.  It took Atticus away from us—I mean me, Scout, my mom, all us worshippers—and yet left the ruins of him there for us to contend with.    Unlike Dumbledore, Atticus is not dead.  He's the same man he's always been, but to Scout and to the reader, he feels like the leftovers of something bigger and better.
I don't want to give the book away, but before you read it, I want you to understand something.  Atticus remains himself.  He maintains his unshakeable calm and interpersonal kindness, even when expressing his racist sociological views.  Witherspoon portrays his quiet, steady speech with a heartbreaking grace.  From our point of view, Scout's and the reader's, Atticus has changed so much as to pervert all he formerly represented.  From his own point of view, however, Atticus stands where he has always stood.  We just see him more clearly now.
The book is beautiful.  Yes, it can be spotty in places, slow or disconnected—but then, my mother reminded me, To Kill a Mockingbird has moments like that as well.  Go Set a Watchman is powerful, and it has some of the pull of nostalgia.  But most of all, my reaction was fear.
Go Set a Watchman hit a nerve.  I am, after all, leaving home now.  And I have to wonder what I will find when, like Scout, I hop a train to visit my former home.  Should I worry that I will find things have changed?  Or should I worry that they won't?
The really shattering thing about Go Set a Watchman is that what Scout sees in Maycomb has always been there—it's just that she sees differently.