'Jurassic World' Makes The Box Office Its Bitch With Huge $200+ Million Haul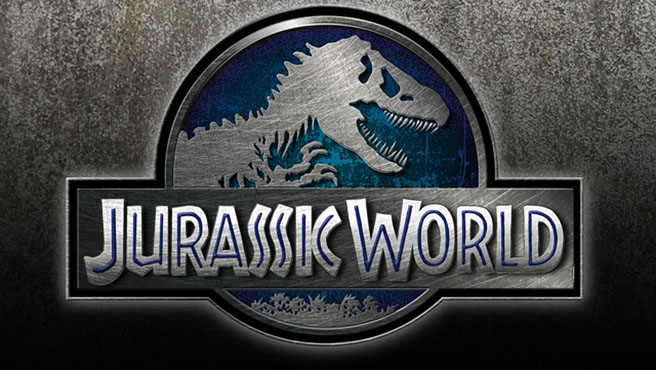 With no other major new pictures opening up this weekend, Jurassic World ruled the box office with a domestic opening weekend take of $204.6 million, shattering all industry expectations. The North American haul was the second largest in history, bested by only 2012's The Avengers, which took in $207.4 in its first weekend. The dino pic, the fourth of the franchise and first since 2001's Jurassic Park III, did set a global record by taking in $511.8 million worldwide.
The Chris Pratt starrer was always thought of as a likely box office winner this summer — hence the reason no other wide releases came out this weekend — but nobody was prepared for this kind of reception. Reviews have been mostly kind — 70% rating on Rotten Tomatoes — and Pratt has become a box office draw coming off of last year's smash Guardians of the Galaxy. Still, with just OK buzz from critics and no major names outside of Pratt, a film from a series that has been dormant for 14 years wasn't expected to smash box office records.
Below is the final trailer for the film:
With an opening weekend like that, it really didn't matter what the other films in the top 10 did, as pretty much everyone that came out went to see big ol' CGI dinosaurs. The Melissa McCarthy comedy Spy finished a distant second with $16 million, giving the pic nearly $57 million in its second weekend. It hopes to clear $100 million when it's all said and done, which would be a really nice take for an R-rated comedy.
Big dumb action flick San Andreas settled in at third with $11 million in its third weekend, giving it a cume of $119 million. It did drop 57% so it may not have much more steam domestically. Crappy horror film Insidious: Chapter 3 dropped nearly 68% in its second weekend, bringing in $7.3 million and running its North American total to $37.3 million. Pitch Perfect 2 continued to rake in the dough as it dropped only 20% in its fifth weekend and seeing its domestic total swell to $170 million with a $6 million rake.
The top ten was rounded out by the poor performing Entourage, instant classic Mad Max: Fury Road, megahit Avengers: Age of Ultron, the disappointing Tomorrowland and the Brian Wilson biopic Love and Mercy.