WATCH: Texas Woman Who Stormed Capitol Begs Trump for Pardon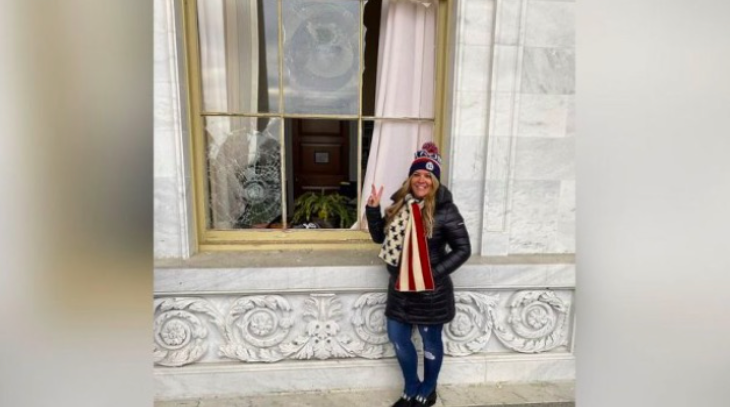 A Texas realtor asked President Donald Trump for a pardon after she was arrested for storming the Capitol building during the pro-Trump, anti-democratic riot on Jan. 6.
Jenna Ryan told a reporter outside her house Friday that she was "basically following my president."
Meet Jenna Ryan, the Texas real estate broker that took a private jet to join Trump supporters at the DC rally, "We're all going to be up here. We're going to be breaking those windows, dealing with the tear gas… WE HAVE TO because THEY are taking our sh*t" pic.twitter.com/HD51tG3FD8

— Cleavon MD (@Cleavon_MD) January 8, 2021

"I was following what we were called to do. He asked us to fly there. He asked us to be there. So I was doing what he asked us to do," said Ryan, who was photographed posing with a peace sign next to a broken window and who live-streamed herself inside the Capitol.
Ryan insists that she feels "wronged" by what happened.
"This has taken my company. This has taken my business," she said.

"I think we all deserve a pardon," Ryan continued. "I'm facing a prison sentence. I think I do not deserve that and from what I understand, every person is going to be arrested that was there, so I think everyone deserves a pardon, so I would ask the President of the United States to give me a pardon."
Watch the video above, via CBS DFW 11.