Former Chief of Staff Mick Mulvaney Struggles to Explain Op-ed Claiming Trump Would 'Leave in a Presidential Manner'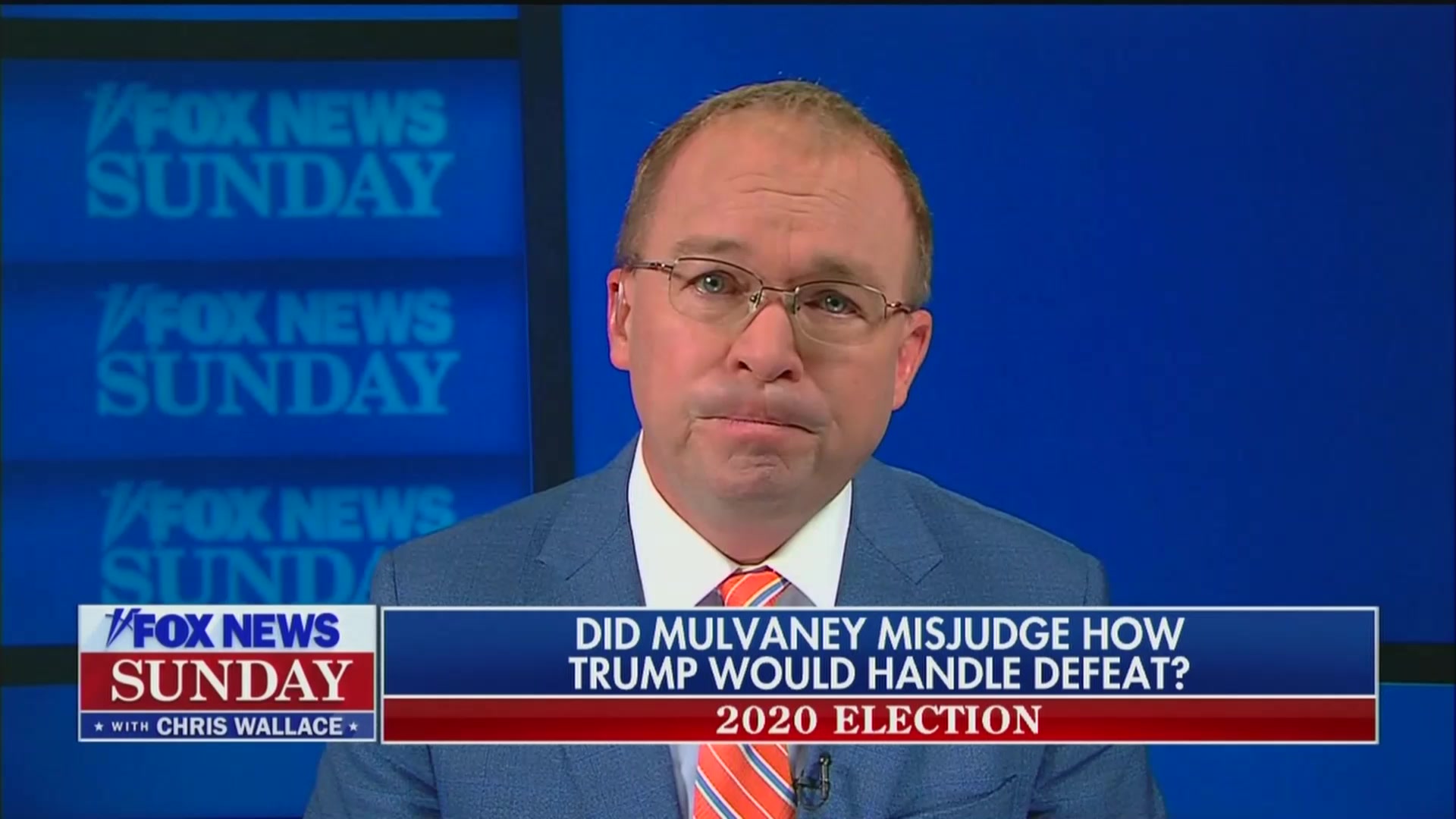 Fox News anchor Chris Wallace didn't allow former White House Chief of Staff Mick Mulvaney to use his program to rehabilitate his reputation on Sunday, repeatedly confronting the ex-Trump aide over his personal "responsibility for enabling" President Donald Trump's behavior.
Last week, Mulvaney joined a bevy of Trump administration officials to resign following Wednesday's deadly insurrectionist Capitol riot that the president incited. "Those who choose to stay, and I have talked with some of them, are choosing to stay because they're worried the president might put someone worse in," Mulvaney said after announcing he was stepping down as special U.S. envoy to Northern Ireland.
Interviewing Mulvaney on Fox News Sunday, Wallace first pressed the former Republican congressman on whether he supported either the 25th Amendment or impeachment to remove the president from office before President-elect Joe Biden's inauguration. After calling the amendment a "clumsy tool," he remained indecisive about whether he'd vote for impeachment if he were in Congress.
Watch the video above, via Fox News.
Read the rest of the piece at The Daily Beast.