Lindsey Graham Reportedly Suggested Tossing Legal Ballots in Georgia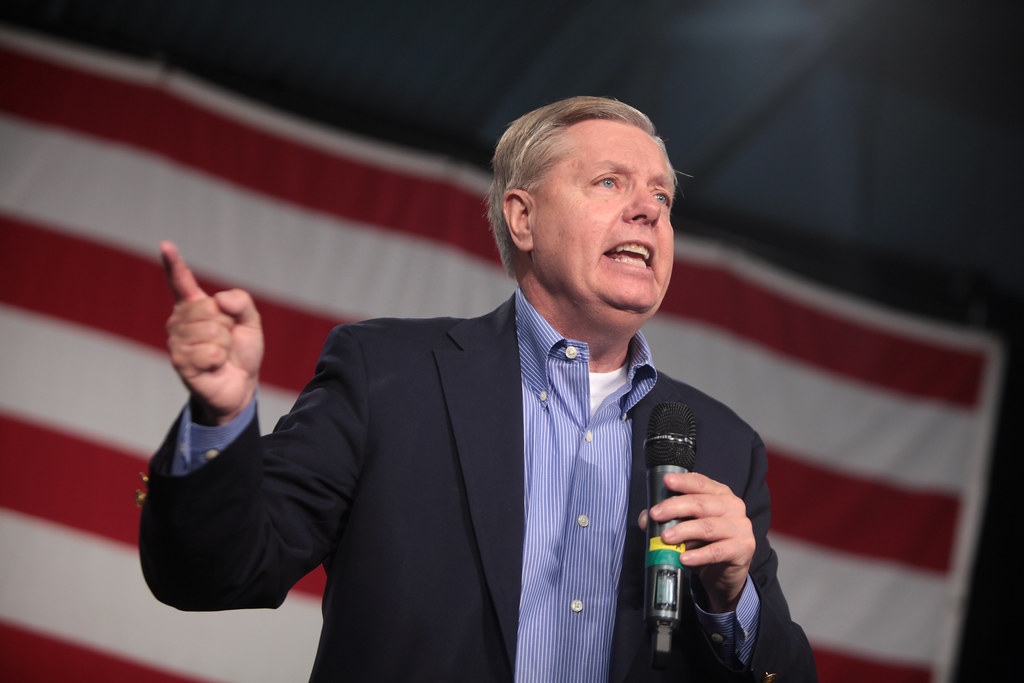 Senator Lindsey Graham asked if legally cast ballots in some Georgia counties could be thrown out, according to Secretary of State Brad Raffensperger. The South Carolina Republican reportedly left Raffensperger "stunned" with the question.
Raffensperger, who is also a Republican, gave an interview to the Washington Post, and said Graham asked him about signature matching on mail-in ballots and whether political bias in some counties may have been responsible for more mismatched signatures being accepted.
Signature matching in Georgia has been in the news after President Donald Trump made a false claim about a consent decree entered into by Raffensperger which gave Georgia voters the chance to correct ballots if they were rejected due to issues like a mismatched signature.
Raffensperger said "It sure looked like he was wanting to go down that road" of rejecting legally cast ballots.
Graham dismissed the idea that he had pressured Raffensperger into tossing legal absentee votes as "ridiculous." The senator said he just wanted to learn more about the process in the state, which has been called for former Vice President Joe Biden but is currently holding a hand recount.
"I thought it was a good conversation," Graham said. "I'm surprised to hear he characterized it that way."
Graham has already faced calls to resign as chair of the Senate Judiciary Committee as a result of Raffensperger's claims. He has been a staunch supporter of the president, who has repeatedly made claims of voter fraud and has yet to concede the election.