Michigan Sheriff Downplays Alleged Whitmer Kidnapping Plotters: Maybe They Were Just 'Trying to Arrest' Her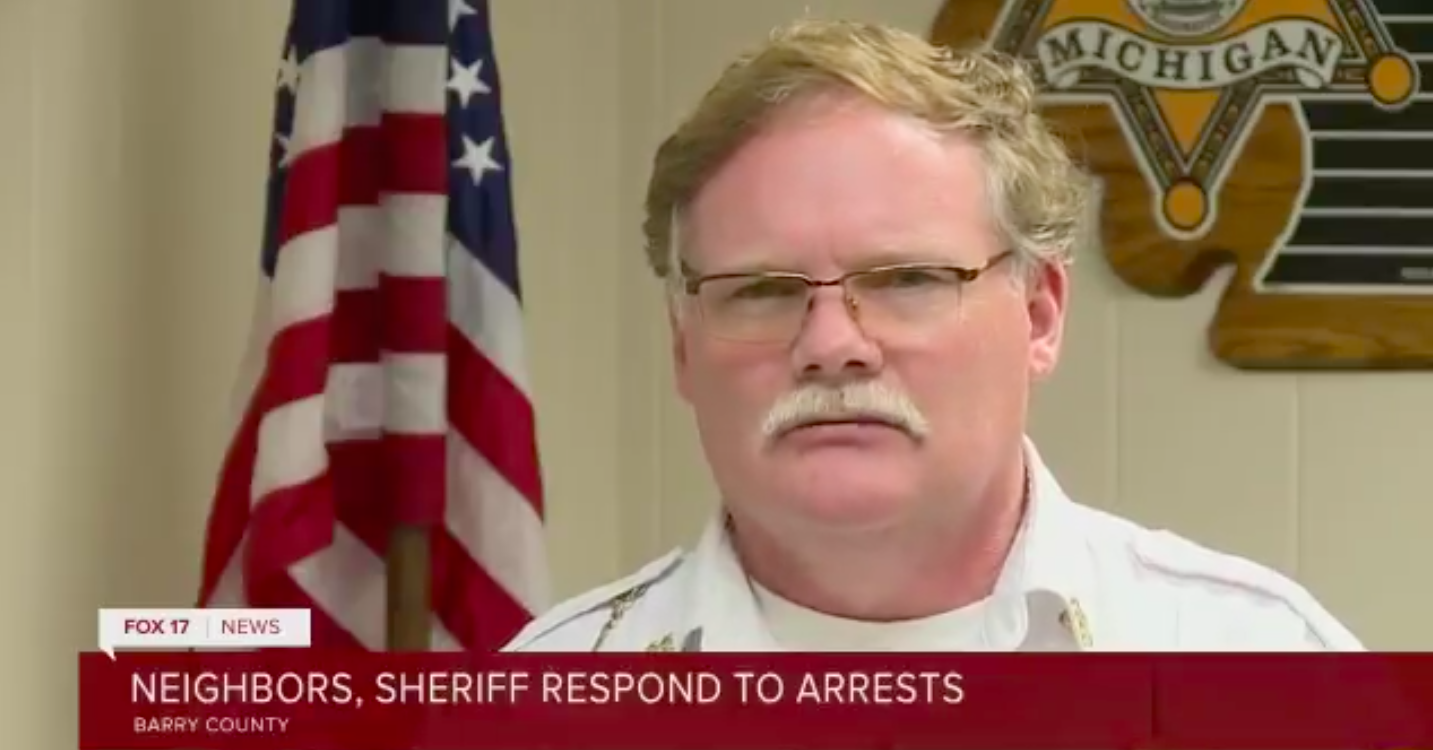 The FBI announced Thursday it had thwarted a plot by alleged militiamen to kidnap Michigan Governor Gretchen Whitmer.
One of the suspects, William Null, was seen on stage with Barry County Sheriff Dar Leaf at a protest against Whitmer's stay-at-home orders.
When asked Thursday about the suspects' arrests by a reporter for local Fox affiliate WXMI, Leaf warned against convicting them "in the media."
"I haven't read everything up on it, I've got other duties to do, it wasn't our investigation," Leaf said about plot. "I was shocked, did not see this coming with those guys, but still we can't convict them in the media here, they do have a right to a fair trial."
A man charged in the plot to kidnap Gov. Whitmer, shared the stage with a West Michigan sheriff at a rally back in May.

We asked the sheriff about it last night on @FOX17

Full Story: https://t.co/MZjVTRz6av pic.twitter.com/TeNbPGzHur

— Aaron FOX 17 (@AaronParseghian) October 9, 2020
Leaf continued:
"It's just a charge, and they say a 'plot to kidnap' and you got to remember that. Are they trying to kidnap? Because a lot of people are angry with the governor, and they want her arrested. So are they trying to arrest or was it a kidnap attempt? Because you can still in Michigan if it's a felony, make a felony arrest."
Leaf received plenty of criticism for his comments, and responded Friday by saying he wasn't defending the suspects' actions.
"I don't want anybody to think I'm sympathetic towards these charges, right, these are very, very serious charges," he said.
Watch the video above, via Twitter/AaronParseghian.