Trump Adviser Whines About Chris Wallace's Debate Moderation After Getting Pressed on Coronavirus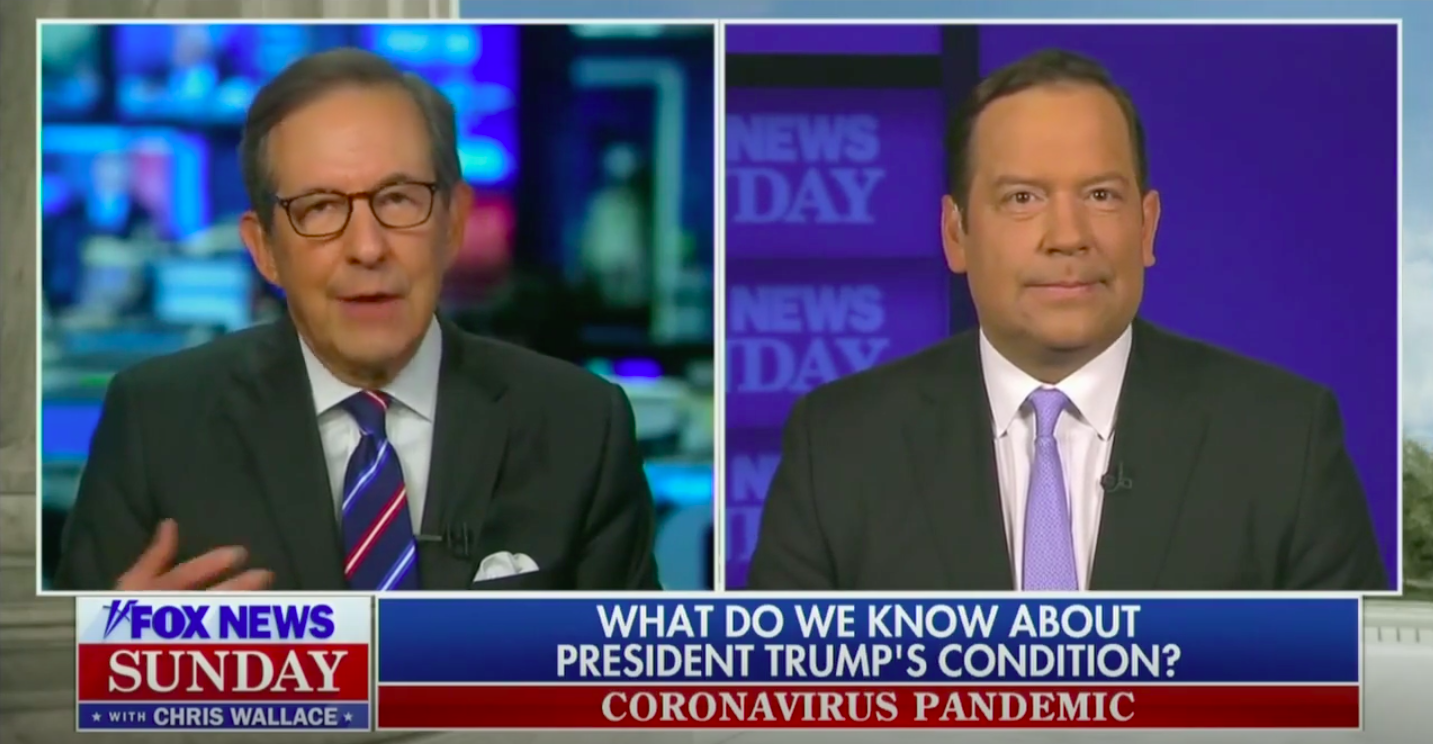 Fox News anchor Chris Wallace confronted Trump campaign adviser Steve Cortes on Sunday over the Trump camp's refusal to wear masks during recent events including the presidential debate, prompting Cortes to loudly complain that Wallace was "starting to harangue" him.
During an interview on Fox News Sunday, Cortes first likened President Donald Trump's hospitalization for COVID-19 to a trip on baseball's injured list, insisting that the president's "going to be back in again throwing 95-mile-an-hour fastballs." Wallace, unimpressed with the Trump flack's analogy, quickly brought up Trumpworld's irresponsibility when it comes to social distancing and mask-wearing.
Cortes, meanwhile, claimed that "tremendous precautions are taken to protect the president," adding that Trump getting infected shows us "this virus has that kind of power" but that Trump is "unwilling to completely sequester himself" because "leaders take risks."
Watch the video above, via Fox News.
Read the rest of the piece at The Daily Beast.