Hillary's 'Flat-out Wrong' for Urging Biden to Not Concede, Sen. Durbin Says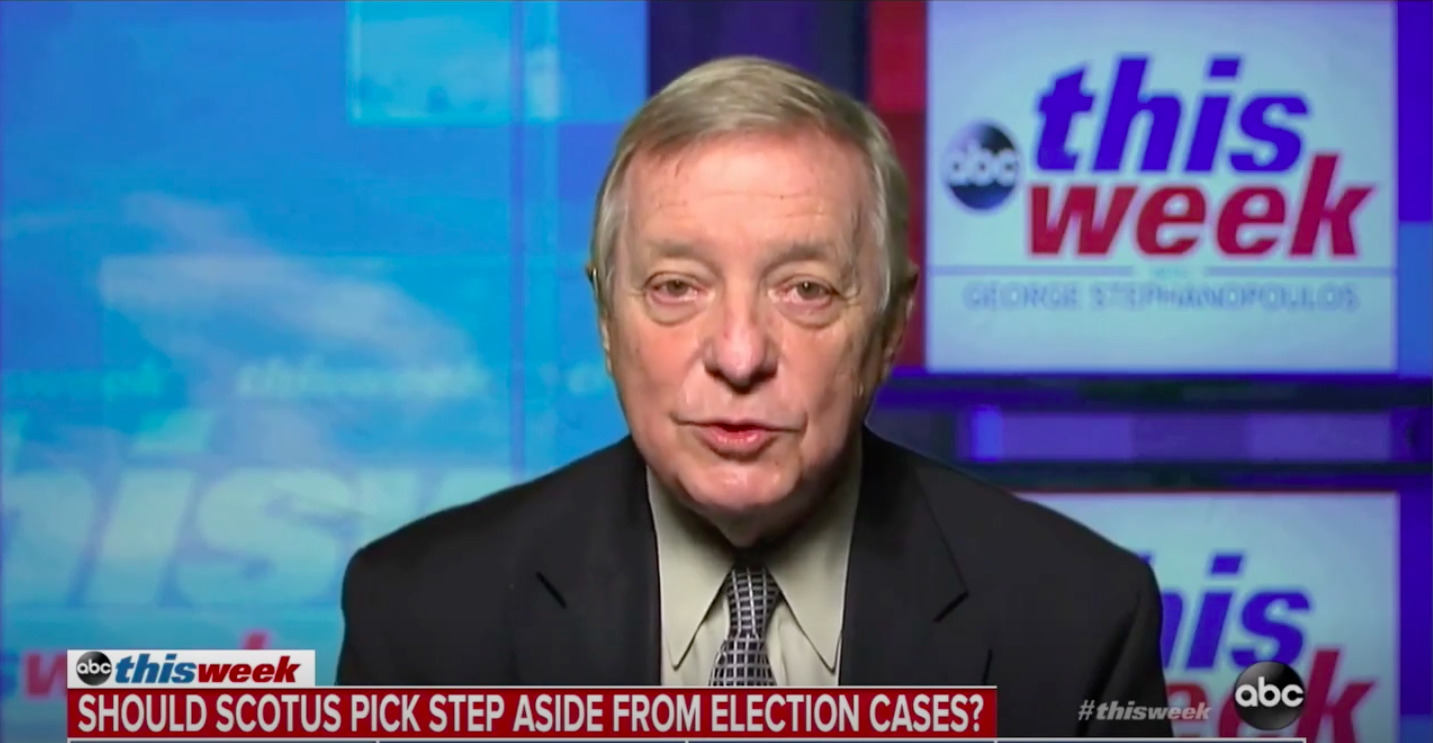 Senate Minority Whip Dick Durbin (D-IL) pushed back against former Democratic presidential nominee Hillary Clinton's recommendation to current Democratic hopeful Joe Biden that he not concede the election to President Donald Trump "under any circumstances," saying Clinton was "flat out wrong."
In the wake of President Donald Trump's repeated refusal to commit to a peaceful transfer of power should he lose the upcoming election, Republicans have pointed to Clinton's recent advice to Biden to justify the president's remarks.
In an interview last month with her former communications director Jennifer Palmieri, the ex-secretary of state—who lost the 2016 election to Trump despite winning the popular vote by nearly three million—said the uncertainty of the vote count early on means Biden shouldn't immediately concede if he's behind.
"Joe Biden should not concede under any circumstances, because I think this is going to drag out, and eventually I do believe he will win if we don't give an inch, and if we are as focused and relentless as the other side is," she stated, adding that she believes Republicans will "mess up absentee balloting" to pull out an Electoral College victory.
"I think she's flat out wrong," Sen. Durbin tells @GStephanopoulos on Hillary Clinton saying Biden "should not concede under any circumstances."

"If we are going to maintain a democracy, peaceful transition through an election is the only way to do it." https://t.co/zTNMzk2uyg pic.twitter.com/8oYO5oBzpv

— This Week (@ThisWeekABC) September 27, 2020

Watch the video above, via Twitter/ThisWeekABC.
Read the rest of the piece at The Daily Beast.