Kayleigh McEnany Tries to Defend Trump's Suggestion that Voters Commit Fraud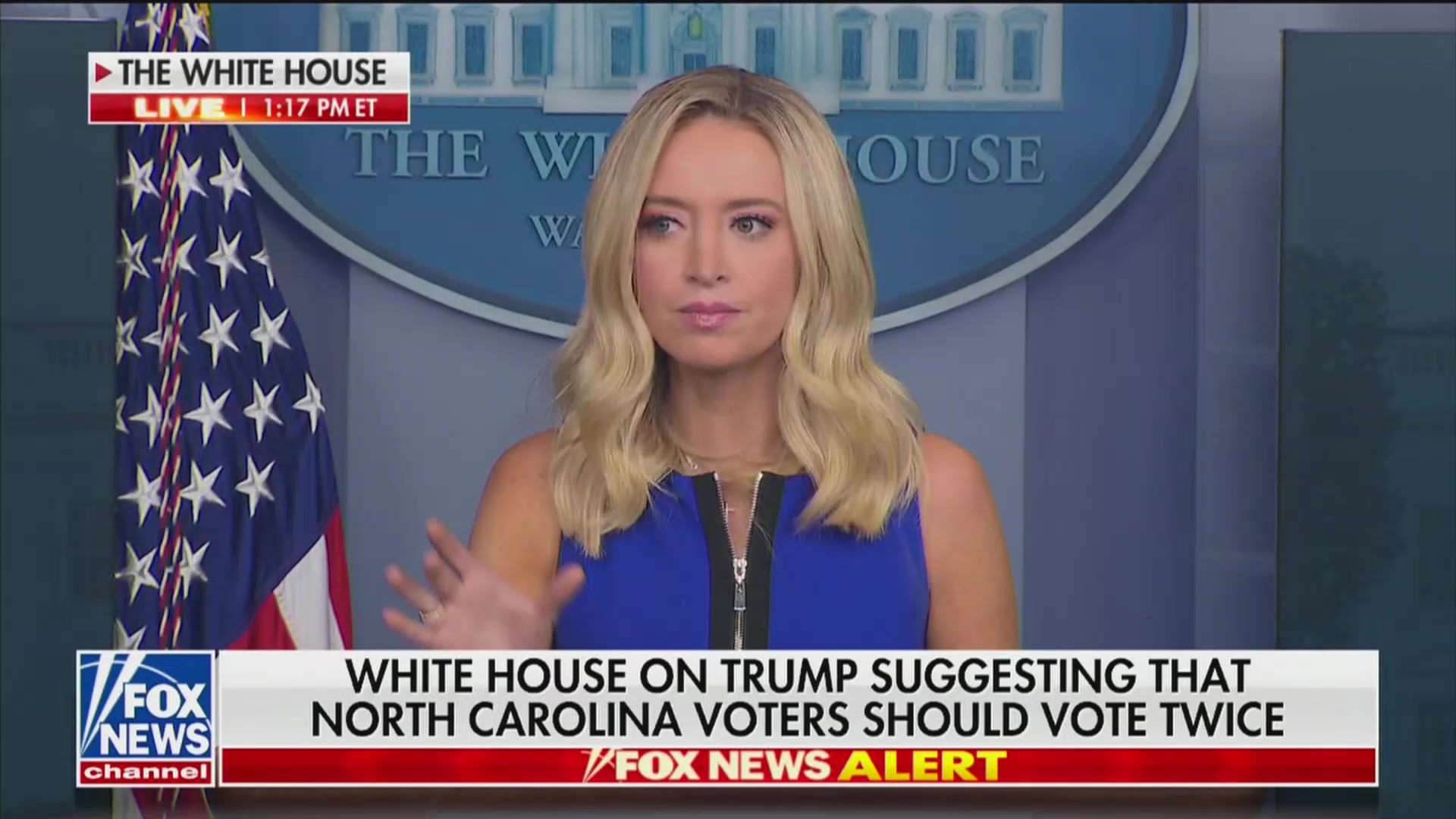 At Thursday's press briefing, White House Press Secretary Kayleigh McEnany attempted to explain President Trump's recent comment that voters should attempt to cast ballots twice to test the integrity of the system.
McEnany sidestepped a question from ABC News' Jon Karl on whether she would acknowledge that voting twice is, in fact, illegal.
Instead, McEnany accused the media of "taking the president out of context," and then went on to claim that mail-in voting is subject to widespread fraud, but did not support that argument with any facts.
Karl pointed out that several states don't count mail-in ballots before Election Day, so it wouldn't make sense for voters to demand proof that their vote has been counted, and if it hasn't, demand that they vote in person.
The Washington Post's Aaron Blake explains this topic in more detail.
Watch the video above, via Fox News.