Trump: 'People That Are in the Dark Shadows' Are Pulling Joe Biden's Strings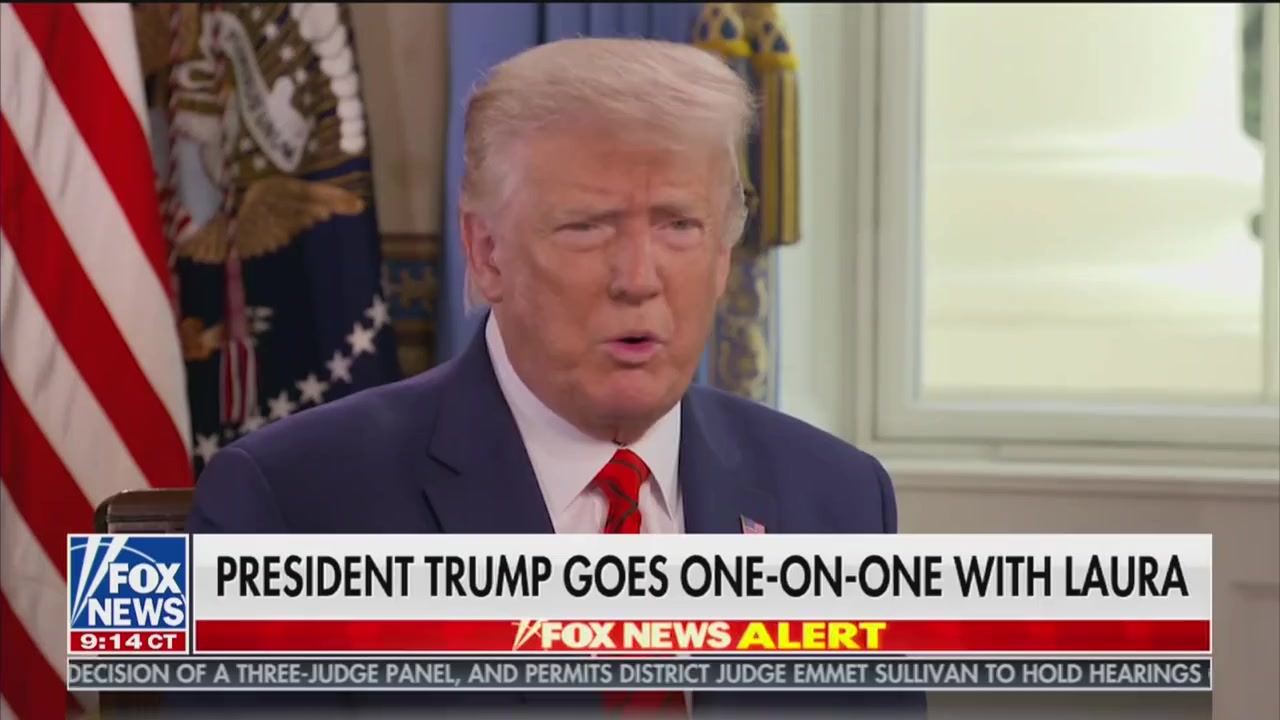 President Donald Trump jumped into the deep end of conspiratorial waters on Monday night during a friendly interview with Fox News host Laura Ingraham, spinning tales about people in "dark shadows" pulling Democratic presidential nominee Joe Biden's strings and a plane full of "thugs" in "black uniforms with gear" looking to "do big damage" at the Republican National Convention.
With Trump claiming the former vice president isn't in control of "anything," Ingraham asked the president who he thought was "pulling" Biden's "strings" and whether it might be former Obama administration officials.
"People you've never heard of, people that are in the dark shadows," Trump replied, prompting a confused and worried Ingraham to quickly interject.
"What does that mean—that sounds like a conspiracy theory," the pro-Trump star wondered aloud. "Dark shadows, what is that?"
Read the rest of the piece at The Daily Beast.
Watch the clip above, via Fox News.