Fox News Anchor Peddles Misleading Claim About Dead Michigan Voters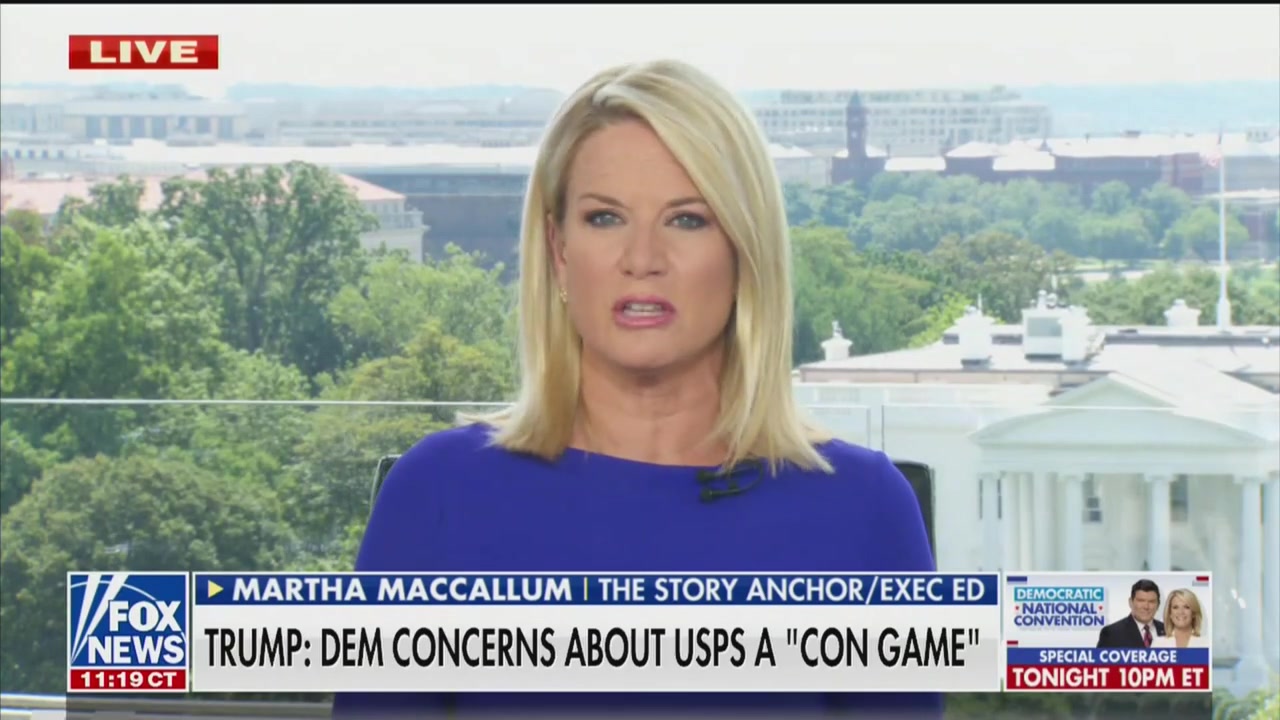 Fox News anchor Martha MacCallum on Monday falsely claimed that absentee ballots from deceased voters rejected in Michigan's August 4 primary were evidence of "intentional" fraud, ignoring the fact that the voters died after casting their ballot.
Appearing on Fox News opinion panel show Outnumbered, MacCallum—an ostensible "hard news" anchor who will lead Fox's coverage of the Democratic National Convention this week—discussed House Speaker Nancy Pelosi calling the House back to block changes at the United States Postal Service. This comes on the heels of President Donald Trump admitting he opposed funding to the post office because it would help facilitate mail-in voting.
"They had 864 dead people vote," MacCallum added. "That is an intentional action. It's a small number, but it's worth noting, because it's an intentional action. It's not a mistake. So there is reason to be very cautious about how this is going to work going forward."
Read the rest of the piece at The Daily Beast.
Watch the clip above, via Fox News.