Jared Kushner Falsely Claims Mail-In Ballot System Is 'Rife With Abuse and Fraud'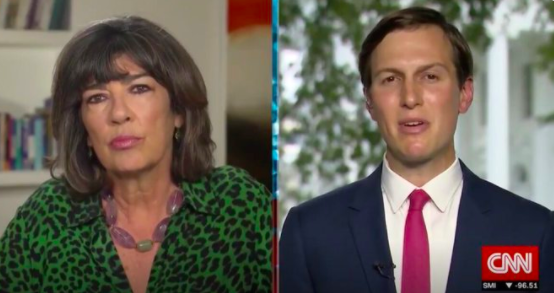 White House senior adviser Jared Kushner said the federal government wouldn't be able to properly orchestrate an election with mail-in ballots because the system is fraudulent. Kushner did not offer any examples to support his claim, despite saying there are a lot of them.
Speaking to CNN's Christiane Amanpour, who referenced Trump saying he is withholding funds from the postal service in order to limit mail-in votes, Kushner nevertheless asserted that the president is doing "everything he can to make sure they have the resources they need." Kushner again didn't offer any proof of this.
"What you're basically saying is we're relying on the postal service and the federal government to run an unprecedented mass operation in a very efficient way, where there's a lot of examples that it's rife with abuse and fraud," Kushner said.
The U.S. postal service is in dire financial straits, lacking the money it needs – with President Trump publicly opposing additional funds. Yet Jared Kushner says Trump "is doing everything he can to make sure they have the resources they need." pic.twitter.com/Kn8iXDGMSH

— Christiane Amanpour (@camanpour) August 14, 2020
"I think what you're seeing on both sides is a lot of posturing. You see that from what President Obama said, you're seeing it from what President Trump has said, but at the end of the day what everyone wants is just a fair election."
Amanpour, while not pushing back against Kushner making this a "both sides" issue, noted at the end of the interview that there is virtually no evidence of fraud regarding the mail-in voting process.
Watch the video above, via Twitter/Christiane Amanpour.