'No Evidence' to Show that Hydroxychloroquine Works, Trump's Coronavirus Testing Czar Says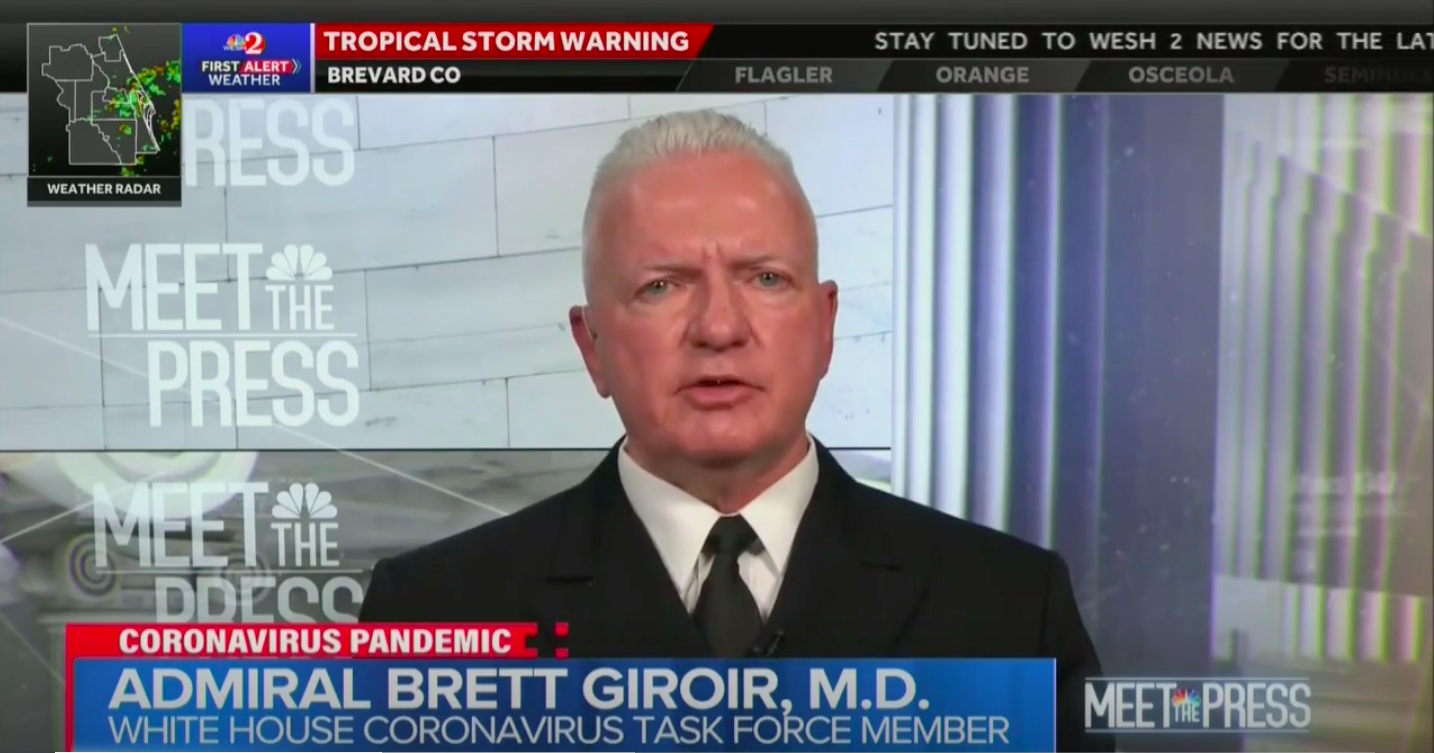 Assistant Secretary for Health Adm. Brett Giroir pushed back against President Donald Trump's obsession with unproven anti-malarial drug hydroxychloroquine on Sunday, stating unequivocally that he "can't recommend" the drug as a coronavirus treatment and that it's time to "move on" from it.
Over the past week, the president and his allies have renewed their embrace of the controversial medication after a fringe group of doctors touted it as a coronavirus "cure" in a viral video. Trump continued to endorse the video even after finding out that Dr. Stella Immanuel, one of the most outspoken members of the group, claimed that "alien DNA" was in medicine and some female medical problems are caused by demon sex.
Giroir, however, refused to back the president's support for hydroxychloroquine during a Meet the Press interview while pointing to a plethora of studies that show the drug is largely ineffective in treating COVID-19.

Watch the video above, via NBC.