Jake Tapper Confronts HHS Official on Coronavirus Testing Issues: Are You 'Afraid' of Upsetting Trump?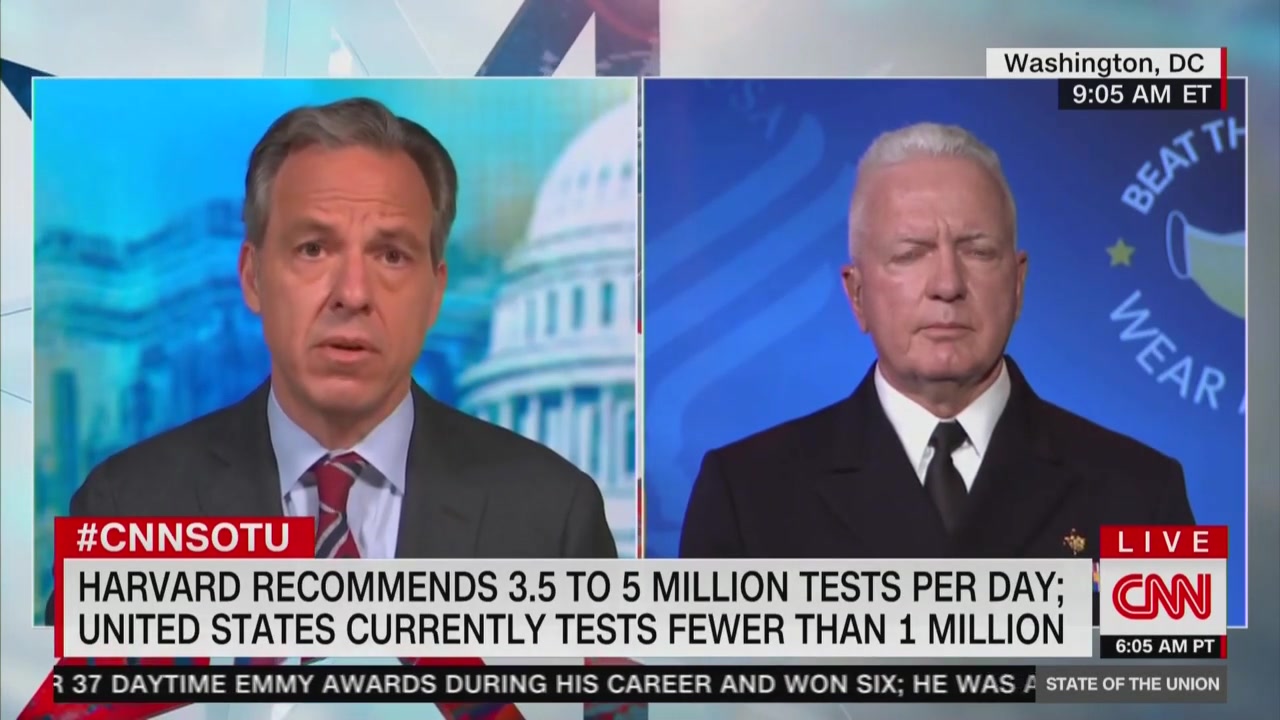 CNN anchor Jake Tapper took Assistant Secretary of Health Adm. Brett Giroir to task on Sunday morning over the continuing issues with coronavirus testing, directly asking the coronavirus testing czar if he was "afraid" of bringing these problems up with President Donald Trump because it would upset the president.
"There seems to be this reluctance to push the president to do what he needs to do to get the testing up to speed," Tapper declared. "I know that he's under the misguided impression that more testing is bad and makes him look bad, which as you know is completely false."
"And I'm wondering if you and others are just afraid to do this because you don't want to upset him, afraid to ask him to do what he needs to do to invoke the DPA to force the federal labs to get up to speed to where we need to be so that we can isolate the virus, as you know," he added. "Are you afraid to bring this up to President Trump because it will upset him?"
Read the rest of the piece at The Daily Beast.
Watch the clip above, via CNN.