Matt Gaetz Gave $28,000 in Taxpayer Money to Company Linked to Racist Speechwriter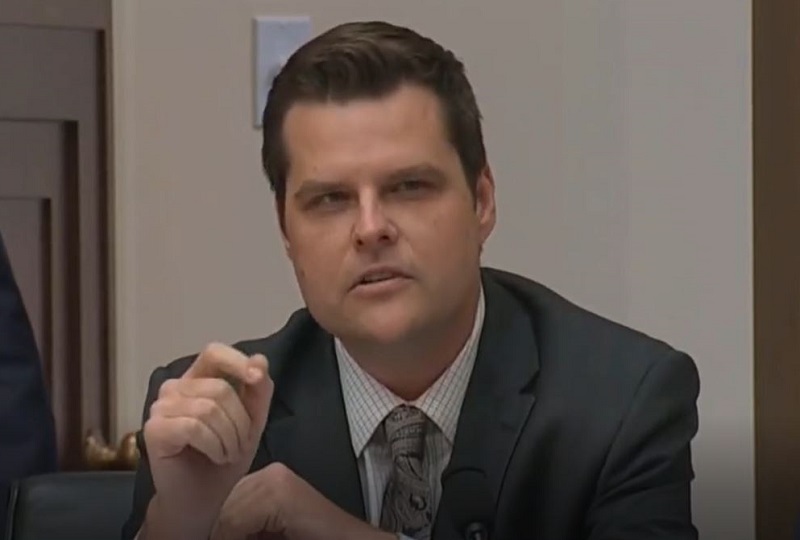 Republican Congressman Matt Gaetz may have violated House ethics rules in a number of different ways, including making payments of taxpayer money to a company associated with a racist speechwriter, according to a new report from Politico.
Gaetz made payments worth $28,000 in taxpayer money to a limited liability company linked to speechwriter and speech writing consultant, Darren Beattie. Beattie had worked at the White House but was ousted after he appeared at a racist and white nationalist convention.
The congressman has admitted these funds were spent improperly and is reportedly trying to claw the money back.
Gaetz hiring of Beattie was reported previously, but not, it appears, the fact he was using taxpayer money to pay for his services.
However, Politico suggests that Gaetz may have broken ethics rules in several other ways. A private company constructed a TV studio at his father's home in Florida, which he uses for TV appearances. The studio was not paid for by taxpayers but may violate a rule against receiving gifts worth over $50.
That said, taxpayers are footing the bill for TV camera rental and the company that built the studio also receives a fee every time it's used. Gaetz refused to release the name of the company but has denied any wrongdoing or error in this case.
The full, exhaustive reporting can be read here.