'The Only Work I Saw Being Done Was By Other People in the Office,' Mary Trump Says of Her Time Shadowing Donald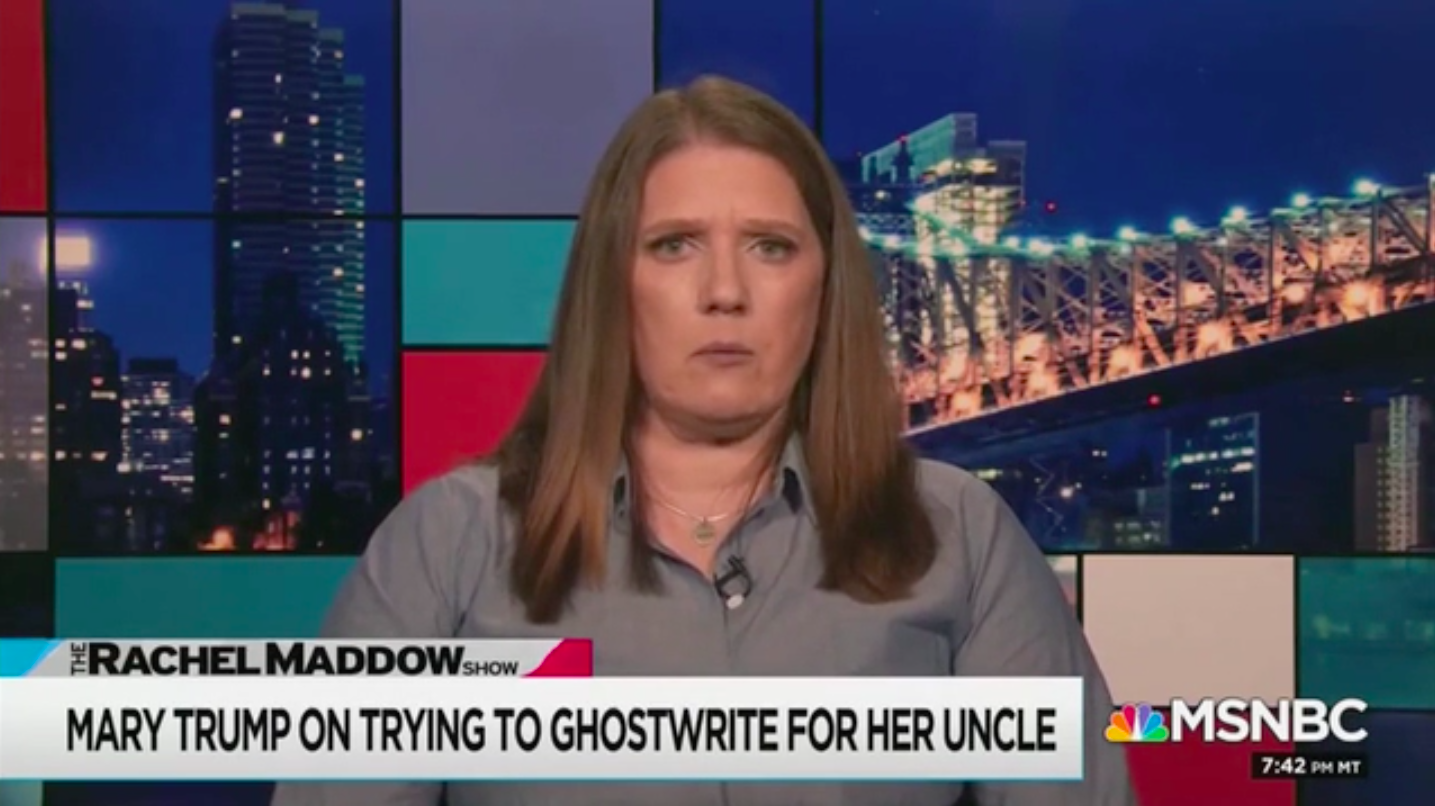 President Trump's niece said an in interview that aired Thursday that her experience shadowing the future president in the Trump Organization years ago left her feeling like her uncle did very little actual work for the company that shares his name.
Mary Trump explained in further detail a few excerpts from her book, Too Much and Never Enough: How My Family Created the World's Most Dangerous Man, to Rachel Maddow. One point of discussion was how Mary at one time was to be gathering materials to help ghostwrite a book for her uncle, and became privy to all sorts meetings and business materials.
"Getting all this access, you write that really at the end of it, you had no idea what he did for a living. It never became clear to you what his business work was because it never really seemed like he was doing anything," Maddow summarized.
"That's fascinating to me because a lot of people who have taken a look at his finances and supposed business background have also come up empty and they have been looking from a distance. You were looking from up close and felt like there was no actual real business work ever done by him."
"Right," Mary responded. "It's also important to remember, it was a very small company, certainly compared to other real estate developers. But the only work I saw being done was by other people in the office."
"So, it was pretty fascinating, first of all, his never being willing to sit for an interview with me. But then just having absolutely no insight into any productive projects that he was engaged in. I didn't see any evidence of it."
Mary's book, which hit the shelves on Tuesday, sold nearly one million copies after its first day on the market. Legal attempts by President Trump's brother, Robert, to block its publication failed.
Watch the video above, via MSNBC.