Betsy DeVos Can't Reassure Teachers and Students Won't Get Sick After Reopening Schools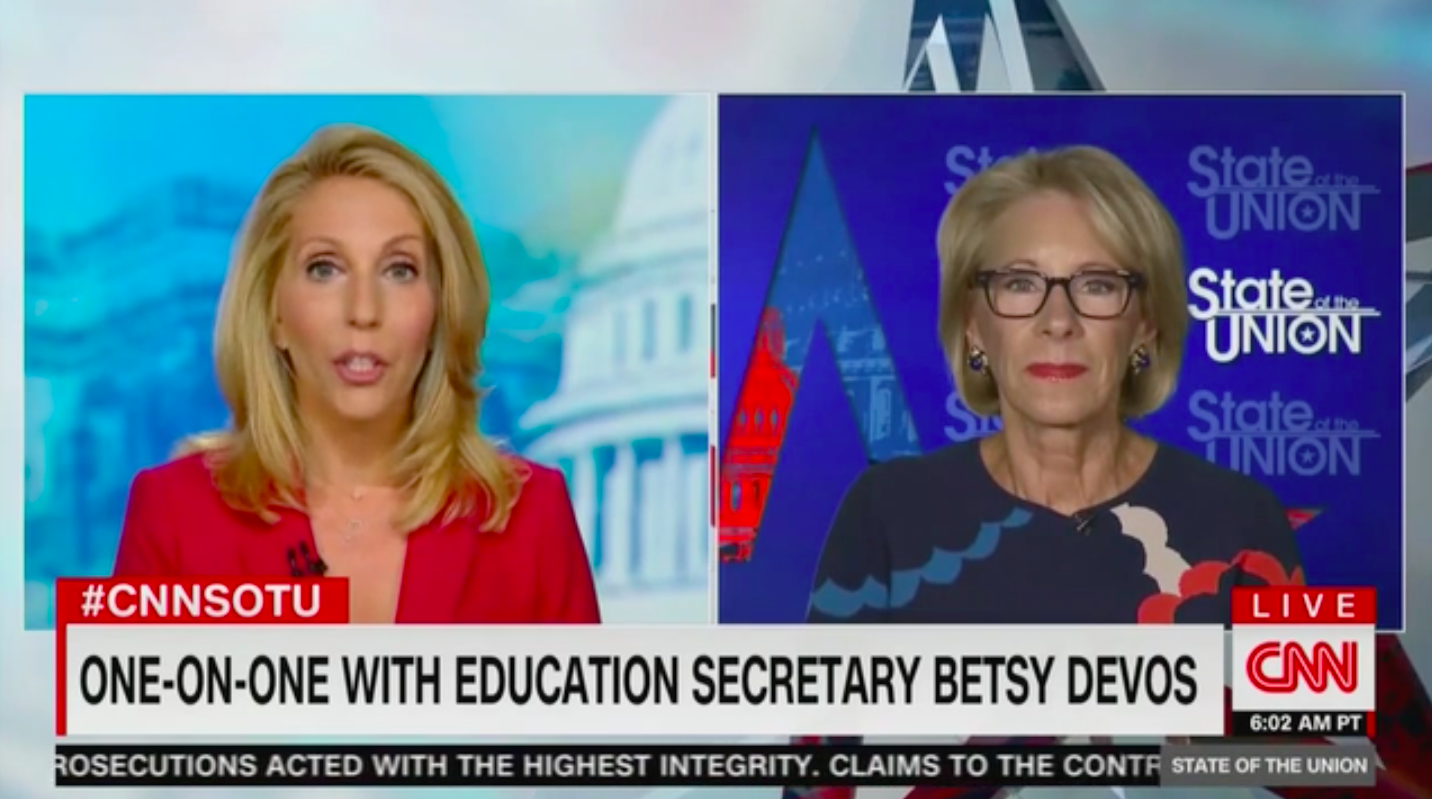 Education Secretary Betsy DeVos on Sunday morning couldn't promise teachers, students and parents that they wouldn't get sick from coronavirus if schools fully reopen this fall, as the Trump administration has been aggressively pushing for in recent days.
Interviewing DeVos on CNN's State of the Union, host Dana Bash kicked off the lengthy and at times contentious conversation by immediately pressing DeVos on the fact that the vast majority of states now are seeing higher rates of coronavirus than when schools shut down in March.
"Hospitalizations are climbing in several states. Some ICUs are at or near capacity," Bash said. "So, yes or no? Can you assure students, teachers, parents, that they will not get coronavirus because they're going back to school?"
"Well, the key is that kids have to get back to school," DeVos responded. "We know there are going to be hot spots, and those need to be dealt with on a case-by-case basis. But the rule should be that kids go back to school this fall."

Watch the video above, via CNN.
Read the rest of the piece at The Daily Beast.