Impeachment Witness Lt. Col Alexander Vindman Retires from the Army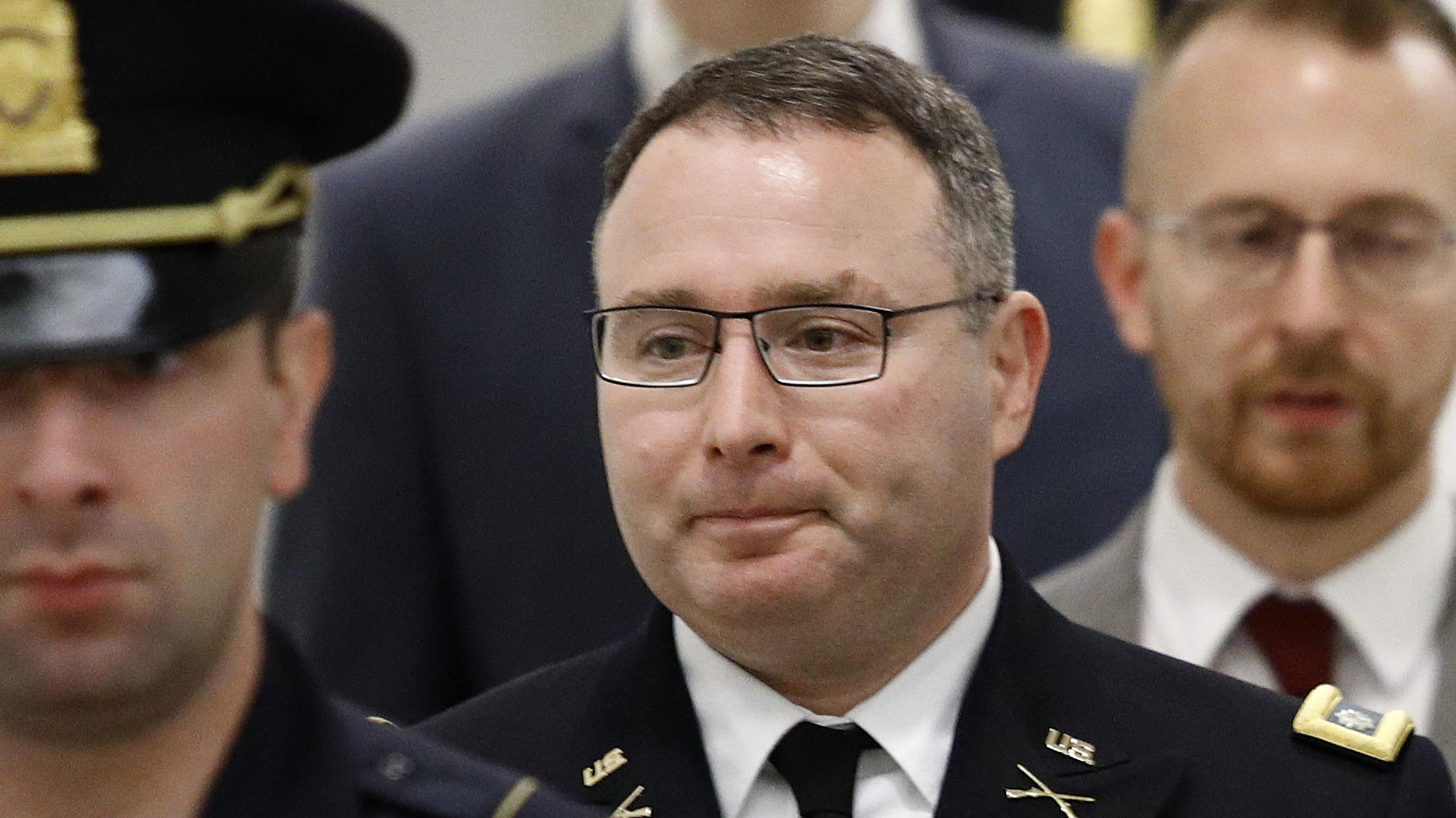 Lt. Col Alexander Vindman, who was a key witness in the impeachment hearings against President Donald Trump, is to retire from the U.S. Army. The decorated serviceman has said his career in the military will "will forever be limited" and has chosen to move on.
Vindman was the focus of bitter attacks from the President's allies during impeachment and it seems his cooperation with House investigators has made it too difficult for him to continue his career. Political retaliation has been blamed for a hold up in Vindman's promotion.
Lt. Col Alexander Vindman, a key witness in Trump's impeachment inquiry, is retiring from the US Army after more than 21 years of military service, after he determined that his future in the armed forces "will forever be limited" due to political retaliation. @jimsciutto

— Shimon Prokupecz (@ShimonPro) July 8, 2020
His attorney Amb. David Pressman, said his client had suffered a "campaign of bullying, intimidation, and retaliation." He has served in the military for 21 years but was the focus of xenophobic attacks because of his birth in the former Soviet Union.
"The President of the United States attempted to force LTC Vindman to choose: Between adhering to the law or pleasing a President. Between honoring his oath or protecting his career. Between protecting his promotion or the promotion of his fellow soldiers," Pressman said.
"These are choices that no one in the United States should confront, especially one who has dedicated his life to serving it," he said.