Trump, Praising 'Great People,' Shares Video of Supporter Shouting 'White Power'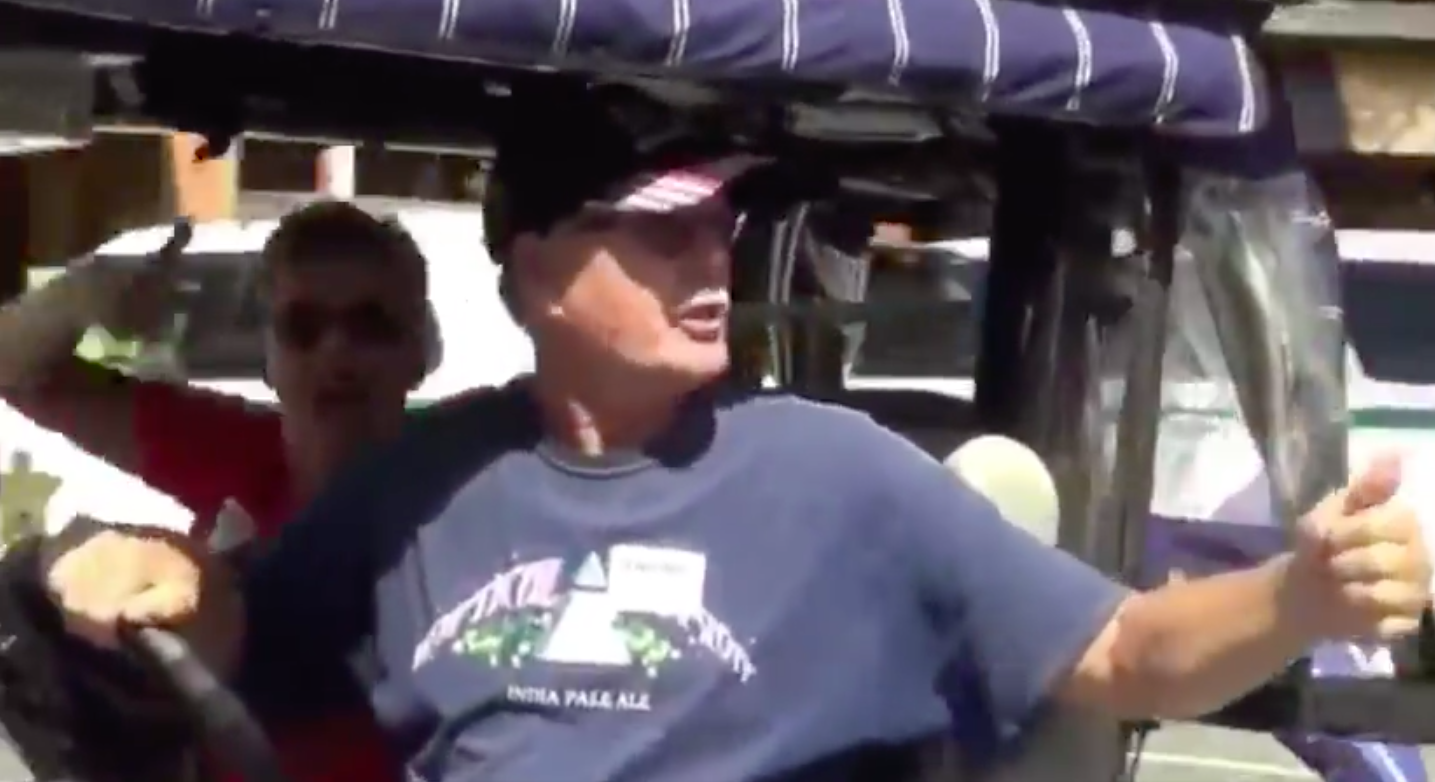 UPDATE (11:30 AM): The tweet from Trump's account has been deleted; the original video is still online.
President Trump on Sunday shared a video where one of his supporters repeatedly shouts "white power" at a group of critics of the president in The Villages retirement community in Florida.
Trump thanked the "great people" who rode through the area on golf carts.
Thank you to the great people of The Villages. The Radical Left Do Nothing Democrats will Fall in the Fall. Corrupt Joe is shot. See you soon!!! https://t.co/4Gg1iGOhyG

— Donald J. Trump (@realDonaldTrump) June 28, 2020
Seniors from The Villages in Florida protesting against each other: pic.twitter.com/Q3GRJCTjEW

— Fifty Shades of Whey (@davenewworld_2) June 27, 2020

Trump was soon roundly criticized for the move, with the conservative-run The Lincoln Project writing that it is meant to be a distraction from reports that Russia offered a bounty to Taliban-linked militants to kill coalition forces in the Middle East, including American soldiers, and that the president has yet to act in response.
I thought we were at least a few more weeks away from the President tweeting "White Power," but I guess that's what happens when you get caught letting Putin kill our soldiers.

— The Lincoln Project (@ProjectLincoln) June 28, 2020