Pelosi Says Russians 'Have Something' on Trump: 'Something Is Wrong with This Picture'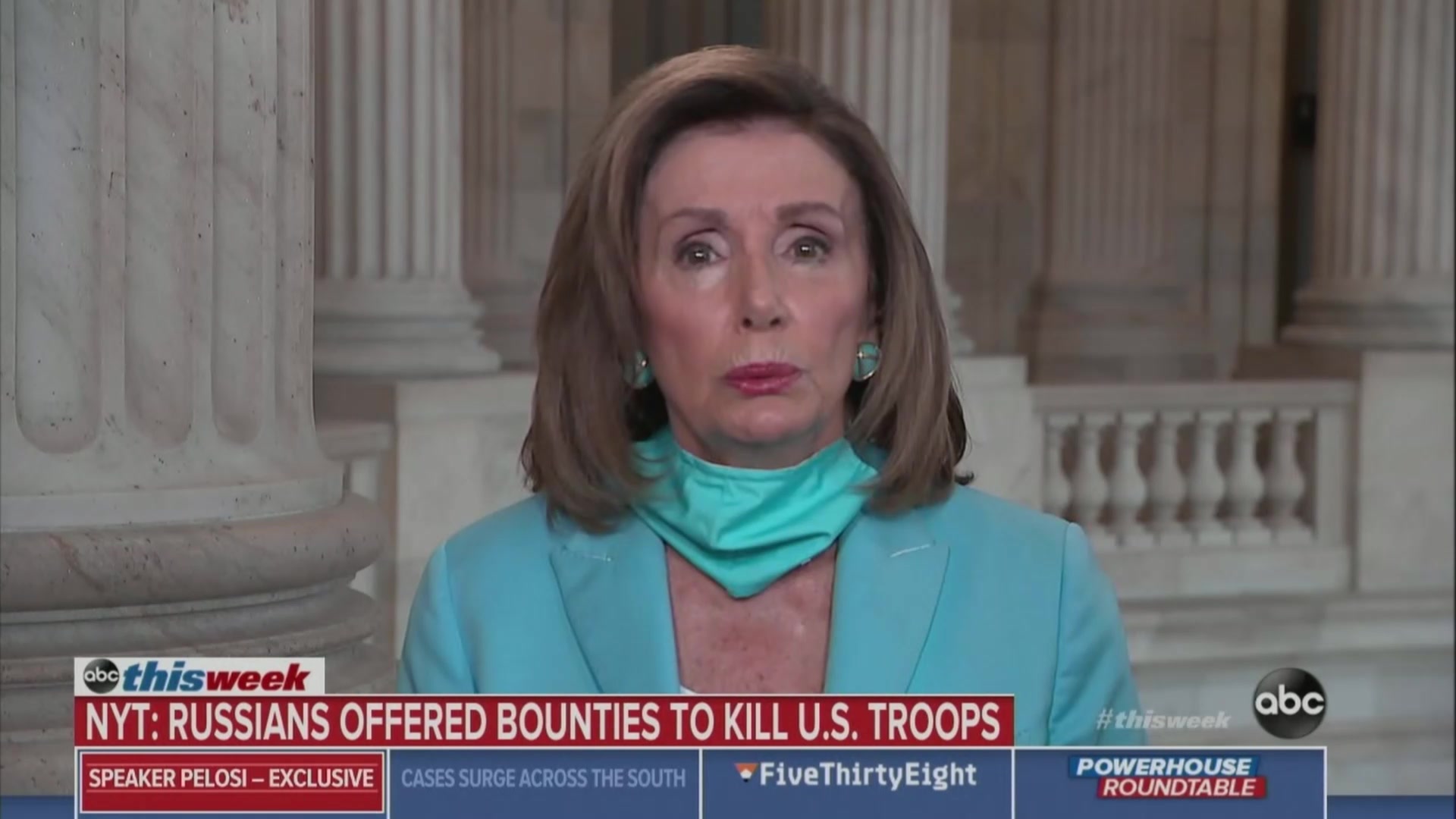 House Speaker Nancy Pelosi said Sunday that President Trump's behavior toward Russia and Vladimir Putin can be explained by how the Russian government has some sort of compromising information on him.
Pelosi was asked about a New York Times report that Trump was briefed months ago on Russia offering bounties to Taliban-linked militias for killing U.S. soldiers in Afghanistan, yet has thus far not authorized any measures in response.
"Just as I have said to the president, with him, all roads lead to Putin," Pelosi told George Stephanopoulos on ABC's This Week. "I don't know what the Russians have on the president, politically, personally, financially, or whatever it is, but he wants to ignore [intelligence]."

"[Trump] wants to ignore any allegation against Russia," Pelosi continued. "You would think that the minute the president heard of it, he would want to know more instead of denying that he knew anything…We'll find out if he was briefed, but if he was not, what does that say about the concern that those who have briefed the president have of not going anywhere near the Russia issue with the president?"
Watch the video above, via ABC.