Anderson Cooper Tears Into Trump Over Coronavirus Hypocrisy: He's 'Living in a Biological Bunker'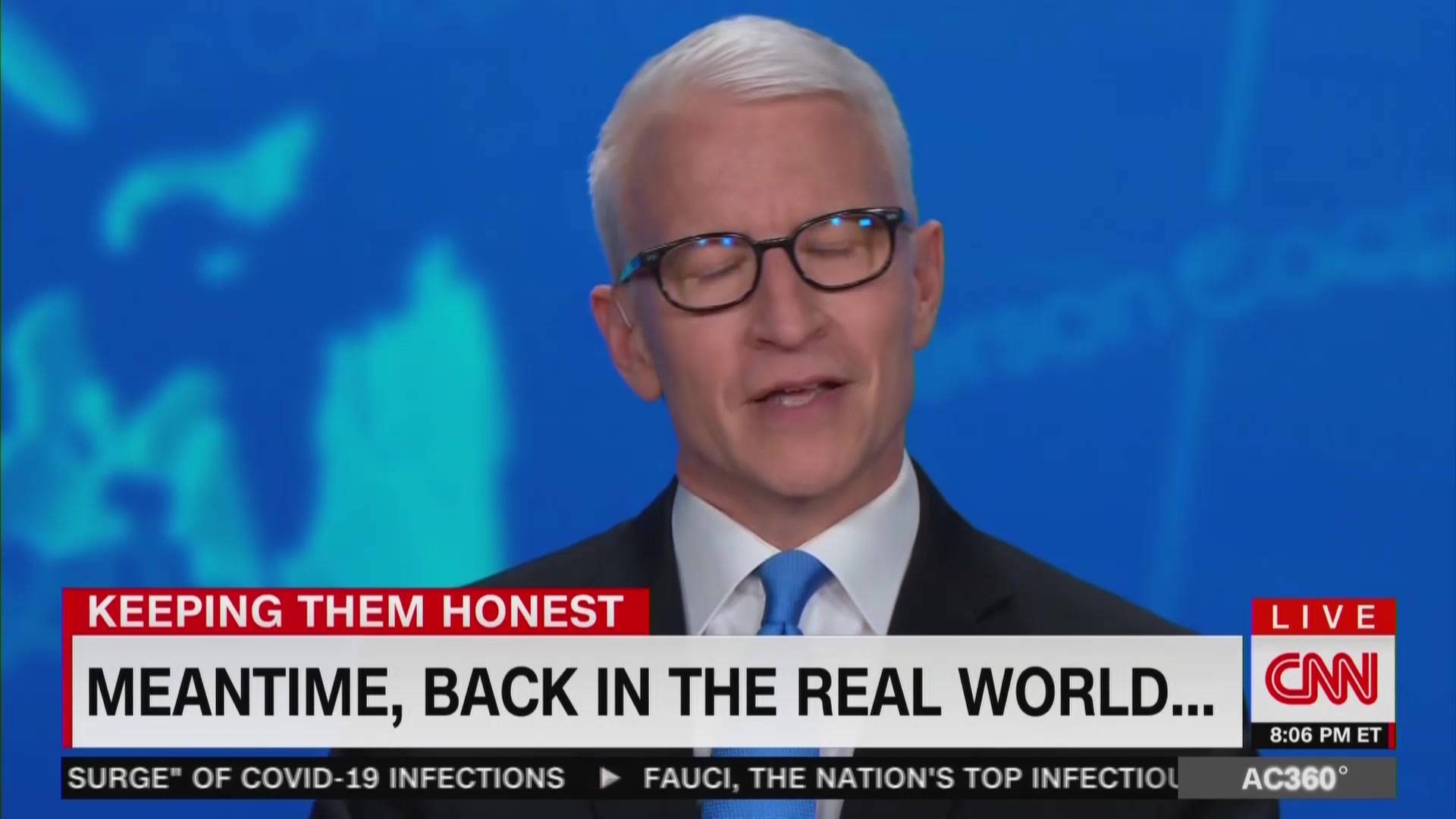 CNN anchor Anderson Cooper blasted President Donald Trump on Tuesday night for his hypocritical approach on the coronavirus pandemic, noting that while the president publicly downplays the threat he is personally protected in a "biological bunker."
Cooper kicked off his Tuesday night broadcast by noting daily coronavirus cases and hospitalizations are suddenly surging nationwide, all while the president decided to visit Arizona, one of the hardest-hit states, for another indoor campaign event.
"He first visits the border wall and then goes to get a dose of self-gratification, his own favorite medicine other than hydroxychloroquine, at a megachurch where the pastors promise a miracle device will keep folks safe," Cooper snarked. "And in this house of God, he uses a racist slur to describe the virus."
Read the rest of the piece at The Daily Beast.
Watch the clip above, via CNN.