Nadler: Impeaching Barr Would Be a 'Waste of Time' Because Republican Senators Are 'Corrupt'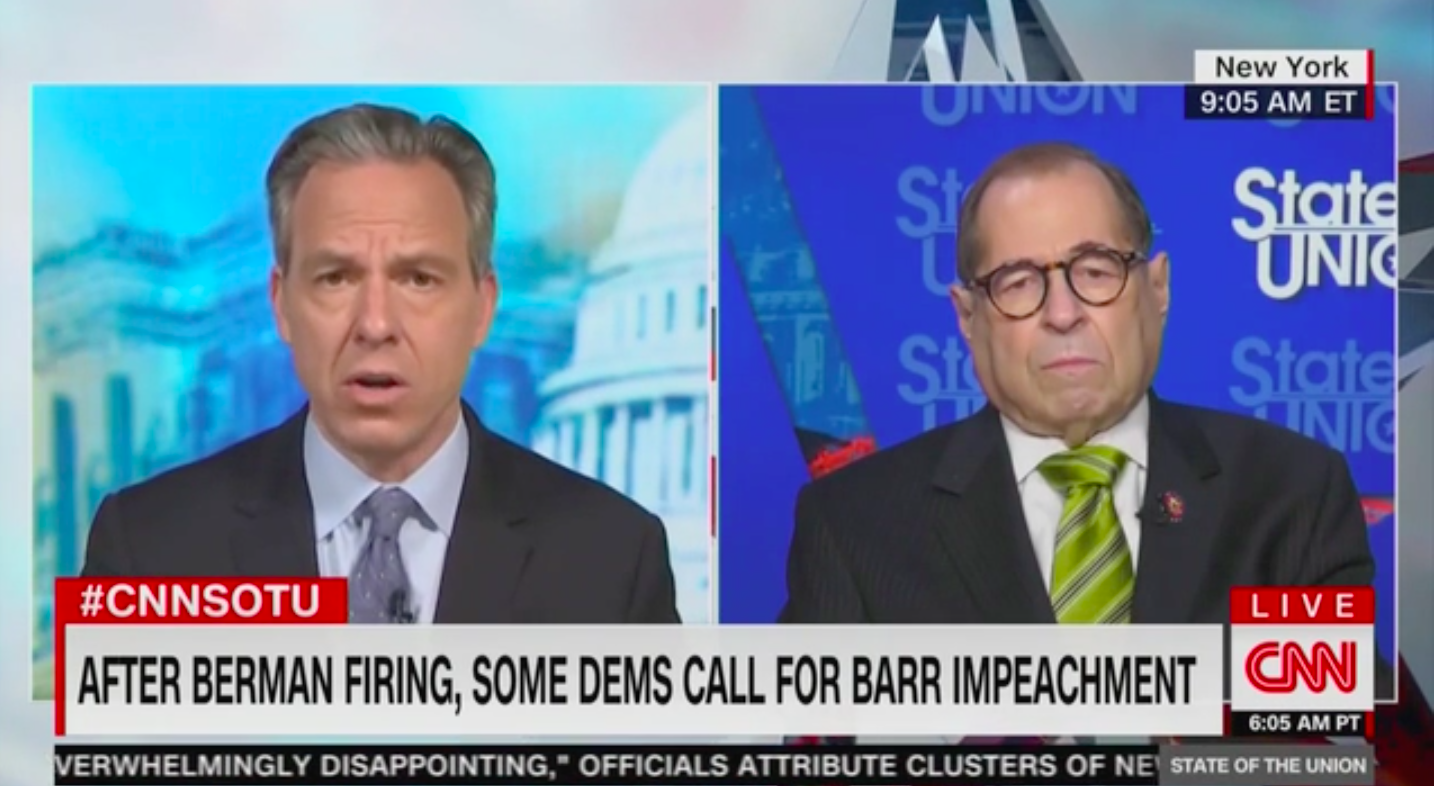 House Judiciary Chairman Jerry Nadler (D-NY) on Sunday dismissed expectations that the House would launch impeachment proceedings against Attorney General Bill Barr.
Nadler, appearing on CNN's State of the Union, told Jake Tapper that impeaching Barr would be an exercise in futility because Republicans would acquit him.
Calls for Barr's impeachment are "a waste of time at this point," Nadler said, "because we know that we have a corrupt Republican majority in the Senate which will not consider an impeachment no matter what the evidence, and no matter what the facts."
Nadler said that he would seek other means to check Barr's behavior, which has come under intense scrutiny in light of his involvement in the removal of U.S. attorney Geoffrey Berman from the Southern District of New York. Berman has lead investigations into allies of President Trump, including current and former attorneys Rudy Giuliani and Michael Cohen.
When asked to follow up on his comment, Nadler clarified that when he said Republican senators who voted to acquit Trump of the two charges of impeachment were corrupt, they were so "against the interests of the country."
Watch the video above, via CNN.