Chris Wallace Zings Trump Campaign Adviser for Denying Rally Size: 'You Guys Look Silly'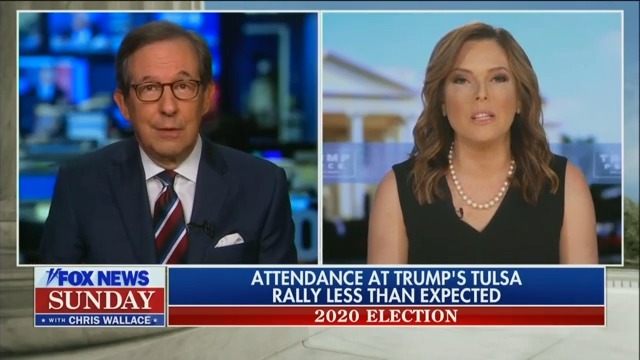 Fox News anchor Chris Wallace was apparently not in the mood for Team Trump's spin on Sunday morning, repeatedly pushing back at Trump campaign adviser Mercedes Schlapp's excuses for President Donald Trump's poor campaign rally attendance.
Schlapp continued to insist that protesters prevented Trump supporters from attending before pivoting to presumptive Democratic presidential nominee Joe Biden's rally sizes, prompting Wallace to jump back in to refocus the conversation.
"Mercedes, please don't filibuster," the veteran host fumed. "Please don't filibuster. We're showing pictures here and it shows big empty areas, frankly it makes you guys look silly when you deny the reality of what happened."
Read the rest of the piece at The Daily Beast.
Watch the clip above, via Fox News Sunday.