John Bolton: Trump Was 'Pleading' with Chinese President to 'Ensure He'd Win' Reelection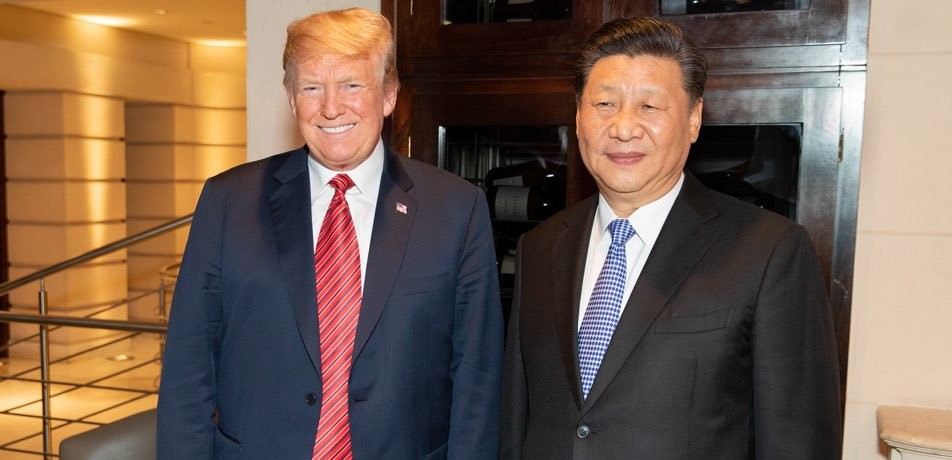 Former National Security Advisor John Bolton has made a series of explosive allegations in his new book, The Room Where It Happened. As President Donald Trump scrambles to prevent the book's publication later this month, newspapers printed some of the most serious charges overnight.
By far the most concerning of Bolton's is that Trump asked Chinese President Xi Jinping to help him win reelection this year by increasing Chinese purchases of American agricultural goods. Farmers – a key voting demographic for Trump – have been especially hard hit by his trade war on China.
Bolton claims this conversation happened at the G20 summit in Japan in 2019.
"He then, stunningly, turned the conversation to the coming US presidential election, alluding to China's economic capability to affect the ongoing campaigns, pleading with Xi to ensure he'd win," Bolton's book alleges.
"He stressed the importance of farmers, and increased Chinese purchases of soybeans and wheat in the electoral outcome. I would print Trump's exact words but the government's prepublication review process has decided otherwise."
Bolton will also claim that obstruction of justice was becoming so common he was concerned it would become normal for the administration.
"The pattern looked like obstruction of justice as a way of life, which we couldn't accept," he writes.
The Room Where It Happened contains a number of other worrying accusations about the President's fitness for office, his lack of knowledge and his willingness to subvert norms for his own gain. Trump has branded the book 'lies'.