Dr. Fauci Says He Wouldn't Attend a Trump Rally Due to Coronavirus Risk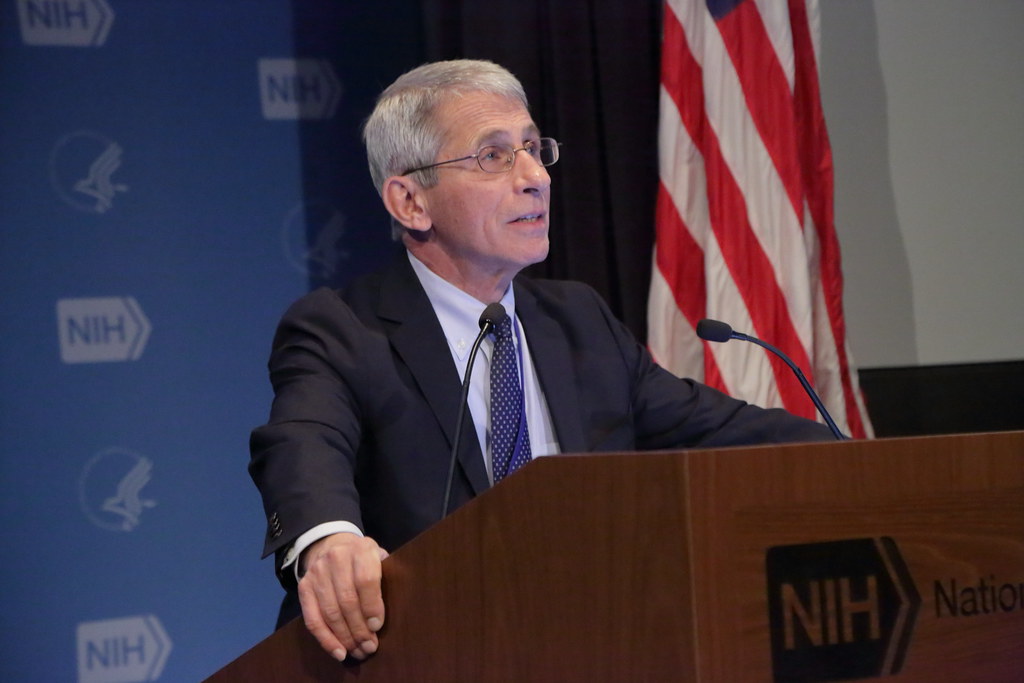 Dr. Anthony Fauci has said he wouldn't attend one of President Donald Trump's rallies because of the risk of contracting Covid-19. The President is planning to hold a rally in Tulsa, Oklahoma at a venue with a capacity of around 20,000.
During an interview with The Daily Beast on Tuesday, Fauci was asked if he would attend a rally under the present Coronavirus conditions, he answered: "No."
"I'm in a high risk category. Personally, I would not. Of course not," he said. He added that when it came to the President's rallies "outside is better than inside, no crowd is better than crowd" and "crowd is better than big crowd."
However, Fauci also made some positive comments about the trajectory of the virus, saying a second lockdown in the fall was not likely to be necessary. Nevertheless, the infectious diseases expert was as cautious as ever.
"When you start to see the inevitable exceptions that you might see when you try to pull back on the mitigation and open up… use public health measures to help you to get to your goal," Fauci said.
"Namely, if you get new infections, you put into place, the manpower, the system… the ability to identify, isolate and contact-trace so that you're actually utilizing public health measures to help you to open up."