Anderson Cooper Tears Into Trump for Pushing Murder Conspiracies: 'What a Little Man!'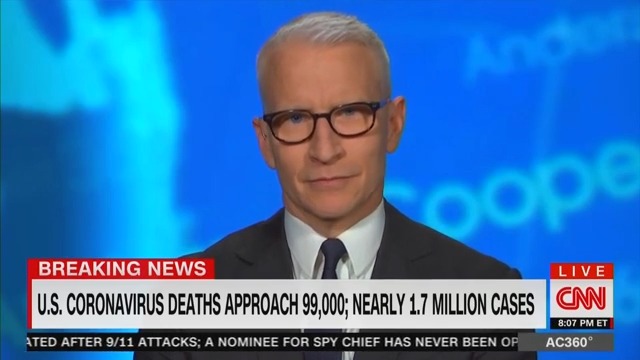 CNN anchor Anderson Cooper went scorched earth Tuesday night on President Donald Trump, calling the president a "little man" for peddling baseless murder conspiracy theories about a dead congressional staffer even while her family begs Trump to stop it.
"What a little man," Cooper seethed. "He's just a little man. He's the leader of the free world and he is a little, little man."
Adding that Trump has been boasting that he's a "wartime president" during the COVID-19 crisis, the veteran CNN anchor asserted that the president "doesn't have the guts to say he doesn't care about" what Klausutis' family thinks about this situation.
"No, no, he doesn't have the guts to say, I don't care what they think because this serves my political purposes," Cooper exclaimed. "That's why he's doing it. He doesn't have the guts to say it because he is just a little man despite his girth and size. He's a little man inside and he knows that."
Read the rest of the piece at The Daily Beast.
Watch the clip above, via CNN.