Chris Wallace Confronts Dr. Birx on Whether White House Underestimated Virus: Did We 'Reopen Too Soon?'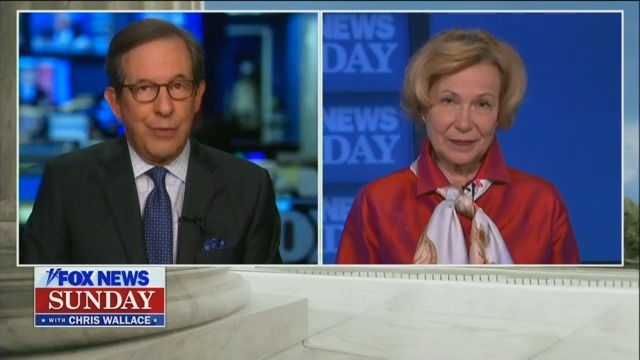 Fox News anchor Chris Wallace pressed White House coronavirus task force coordinator Dr. Deborah Birx on the rising coronavirus death count, asking Birx if the Trump administration has "underestimated" the strength of the virus as it rushes to fully reopen the economy.
"But to press it a little bit, a month ago, you are saying we were going to come down below the low end of the model, which is 100 to 240,000, to 60,000," Wallace fired back. "So I guess my question is, in this last month, did you underestimate the strength of the virus, did we reopen too soon, did we reopen without sufficient restrictions?"
Somewhat deflecting, Birx said the task force has used "different models" all along to understand not just what is happening in the United States but other countries that have been hit hard by the virus.
Read the rest of the piece at The Daily Beast.Read the rest of the piece at The Daily Beast.
Watch the clip above, via Fox News Sunday.