Chinese State Media: Trump's Threat to Cut off Relations 'Seems Insane'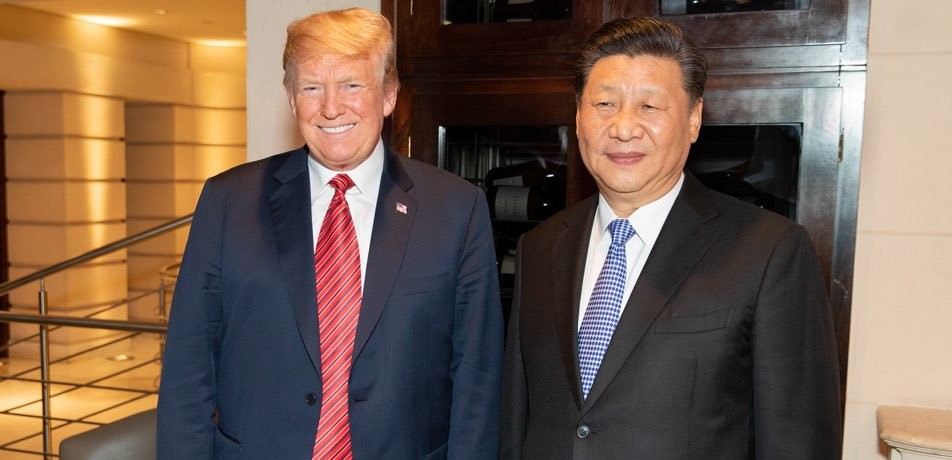 Chinese state media has responded with mockery to President Donald Trump's suggestion that the U.S. simply cut off relations with the country. Trump floated the idea on Thursday and even argued that cutting off trade relations would be to America's advantage.
The President once again appeared to blame China for the Coronavirus pandemic.
"So I make a great trade deal and now I say this doesn't feel the same to me. The ink was barely dry and the plague came over. And it doesn't feel the same to me," he said.
"There are many things we could do," Trump said. "We could cut off the whole relationship."
"Now, if you did, what would happen? You'd save $500bn," the President falsely claimed, showing once again that he has a limited grasp of economics.
China's Global Times newspaper – which is backed by the state – blasted the President in an editorial on Friday.
"The very idea should not come as a surprise for those who remember when Trump speculated if disinfectants could be used on humans 'by injection' to wipe out the novel coronavirus," the newspaper wrote.
"Such lunacy is a clear byproduct, first and foremost, of the proverbial anxiety that the US has suffered from since China began its global ascension."
Another editorial said "Trump seems insane right now or may have some psychological problems."