Fox News' Martha MacCallum Claims Tara Reade Allegations 'Drives a Stake Into the Heart' of #MeToo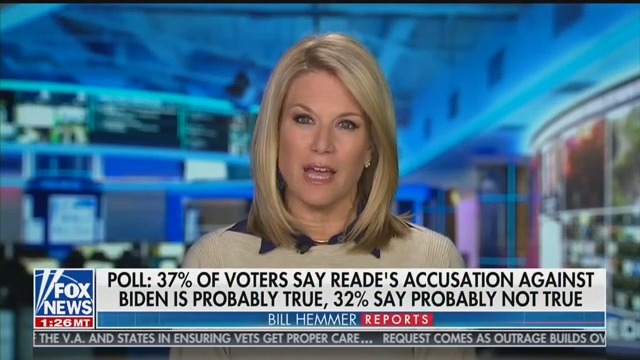 Fox News anchor Martha MacCallum asserted on Wednesday that the sexual assault allegations made against presumptive Democratic presidential nominee Joe Biden by former Senate staffer Tara Reade has essentially driven "a stake into the heart" of the #MeToo movement.
"I do find it very interesting to watch Nancy Pelosi say, 'I believe him, he said it didn't happen and I support him,'" the Fox anchor said during an appearance on Bill Hemmer Reports. "Now that kind of answer was completely unacceptable, as we all know, when it came to Brett Kavanaugh."
"It should all be about due process," she continued. "I think it drives a stake into the heart of this movement in many ways because what are they going to do now?"
Read the rest of the piece at The Daily Beast.Read the rest of the piece at The Daily Beast.
Watch the clip above, via Fox News.