Kudlow Claims 'Virtually No One Could Have Predicted' Rapid Coronavirus Spread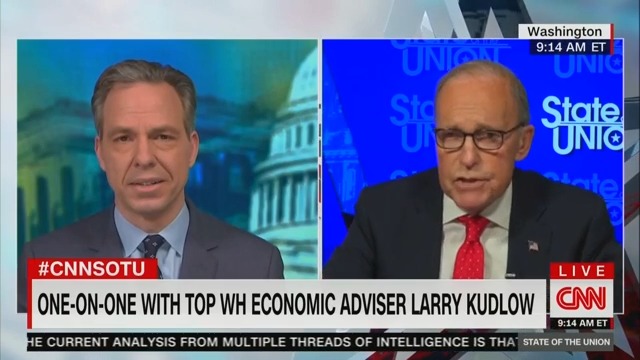 White House economic adviser Larry Kudlow on Sunday tried to defend his February comment that the coronavirus was contained "pretty close to airtight," saying that what he said at the time was factual.
"For the umpteenth time, I'll say my quote then was based on the actual facts, which at the time there were only 40 or 50 cases and it was contained," Kudlow claimed.
Kudlow, attempting to absolve any sort of responsibility for the pandemic, then asserted that the spread of the coronavirus came out of nowhere and took almost everyone by surprise.
"Now, yes, some doctors were more fearful. Other doctors had many different things to say. I don't want to get in and play this game, 'who said what and when,'" Kudlow said. "My quote was at that time, there were very few cases. Then, as the virus spread exponentially in ways that virtually no one could have predicted, of course we changed our mind."
Kudlow conveniently forgot to mention that Trump chose to regularly not read his daily briefings which contained warnings about the dangers of the virus as far back as January.
Watch the video above, via CNN.