Secret Service Paid Trump's D.C. Hotel More Than $33,000 to Protect Mnuchin, Records Show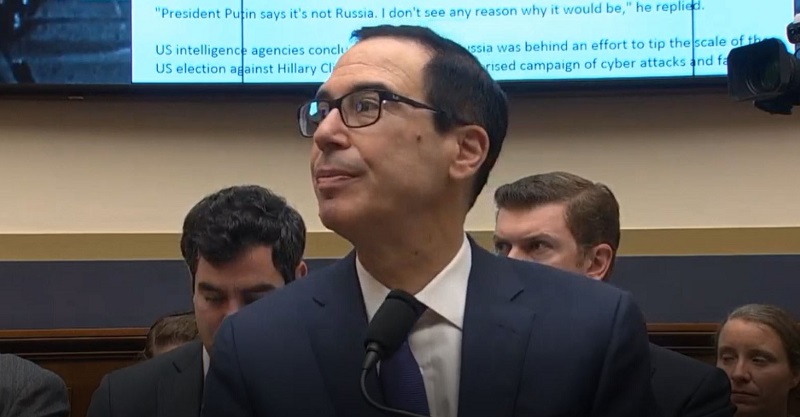 The Secret Service stayed at Trump International Hotel in Washington, D.C. for the first half of 2017 to guard Treasury Secretary Steven Mnuchin, paying $242 per night from January through June for a total of $33,154, according to The Washington Post. 
Mnuchin paid for his hotel suite himself, a Treasury Department spokesperson said, but the amount is unknown.
The hotel charged the Secret Service for its room next door to Mnuchin's at the maximum rate federal agencies were allowed to pay at the time. Agents stayed there for 137 consecutive nights until Mnuchin moved into his new home.
The Secret Service paid less per night for the room than what it has been known to pay at other Trump properties, which has been as high as $650 at Mar-Lago, Trump's golf club in Florida, for instance. But, the Post notes, "for the Trump hotel it was also a steady rental at a time when only about 42 percent of rooms were occupied."
Other known payments to the hotel, according to the Post, have thus far amounted to $126,000 from January 2017 to February 2018. On a single night in June 2017, when President Trump visited the hotel for a fundraiser, the Secret Service paid $33,638 — enough for 139 rooms at the maximum rate allowable by the General Services Administration.