White House Reportedly Threatened Secret Service Involvement to Move CNN Reporter at Briefing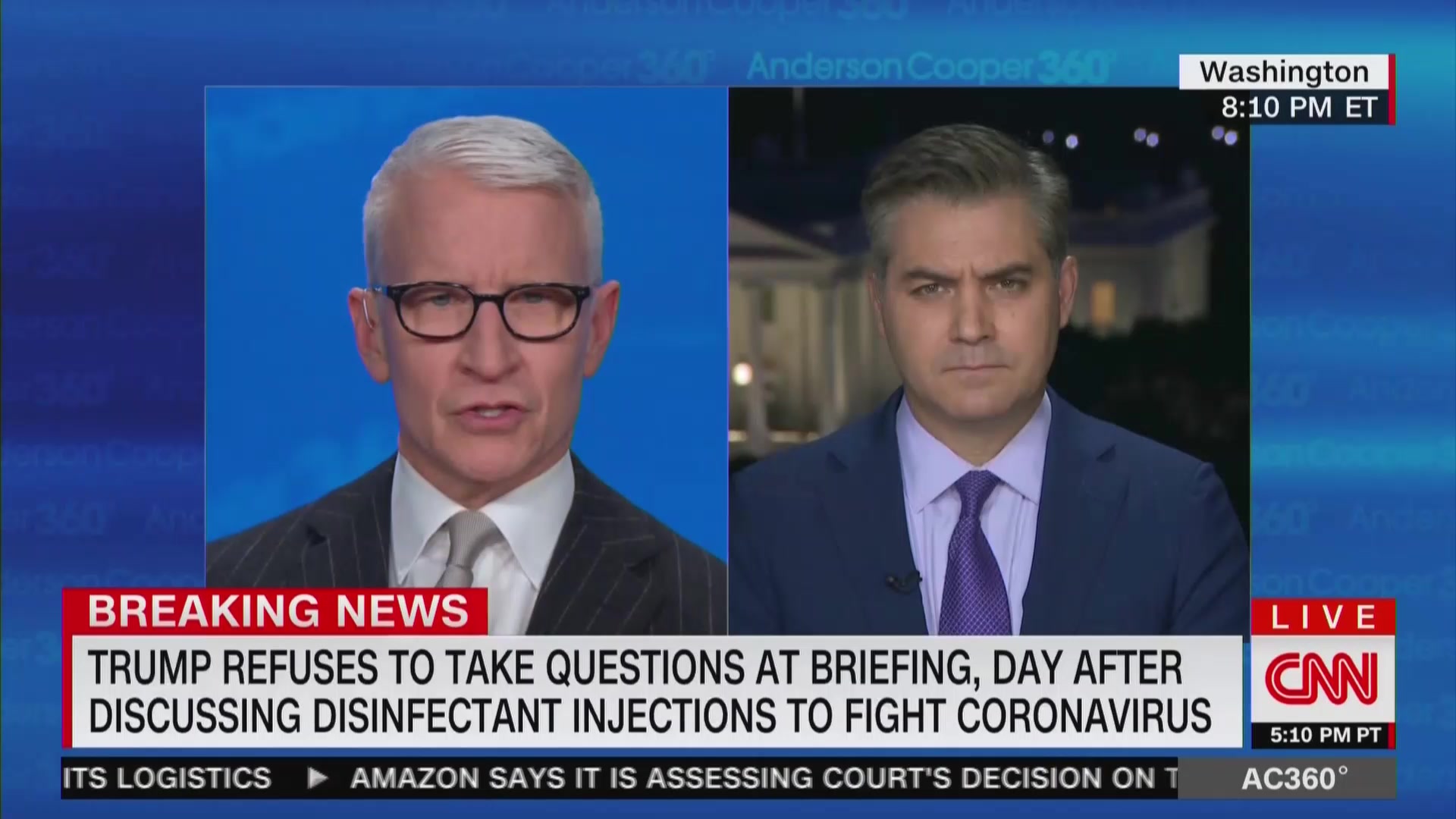 A White House official threatened to involve the Secret Service after a CNN reporter declined to move to another seat when asked prior to Friday's coronavirus briefing, CNN Chief White House correspondent Jim Acosta said on the network late Friday.
The seating arrangements are assigned by the White House Correspondents' Association, not the Trump administration.
"Just to show you the Soviet-style totalitarian-like lengths they were going to, this evening, they were trying to rearrange the seats in the briefing room, so our colleague Kaitlan Collins would be stuck in the back row and another moved to the front of the briefing room," Acosta explained.
"[Washington Blade reporter] Chris Johnson, thank goodness for him, refused to get up out of his seat," Acosta continued.  "So, it took almost an act of civil disobedience to foil their plans. One White House official was saying, 'We're going to get the Secret Service involved if you don't switch seats around.'"
Collins summed up the conflict:
Tonight the White House tried to have me, and only me, swap seats with another reporter several rows back. We both refused to move from our seats that were assigned well in advance. The briefing was short, the president took no questions and it proceeded as planned.

— Kaitlan Collins (@kaitlancollins) April 24, 2020
The Secret Service, for its part, denied having anything to do with any effort to change the seating, according to ABC's Jon Karl.
Oh wow: per @jonkarl, "The Secret Service tells the WHCA they were not involved whatsoever in this effort by the WH to change seating assignments" despite a White House official telling today's pooler he needed to switch seats with CNN and that the Secret Service was involved

— Seung Min Kim (@seungminkim) April 24, 2020
Watch the video above, via CNN.