Meghan McCain: It Is 'Particularly' Insulting for Media to Press Dr. Fauci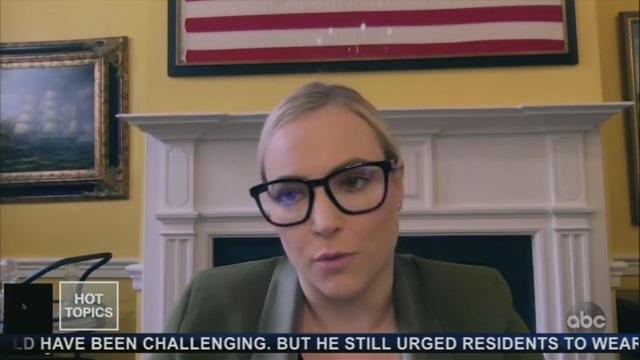 The View co-host Meghan McCain chastised the White House press corps on Tuesday for grilling top infectious disease expert Dr. Anthony Fauci at Monday's coronavirus briefing, claiming the questions left her "particularly insulted."
"I for one am sick of the kabuki theatre where a journalist asks an incendiary question and the president reacts in an incendiary way," she added before taking issue with Fauci getting grilled.
"I was particularly insulted in the questioning of Dr. Fauci," the conservative host huffed. "The press cannot talk to Dr. Fauci like he's Sean Spicer."
"He seems to be the only person holding this country together and giving people on both sides good faith on what's happening going forward," she continued. "He actually started the tone of the press conference. He was very angry with the implication that he was not somehow in control of what he was saying, not in control of what he was doing. I took it as an implication that he was sort of a puppet with the administration."
Read the rest of the piece at the Daily Beast.
Watch the clip above, via ABC.