Laura Ingraham Goads Fauci: Would You Take Hydroxychloroquine if Sick?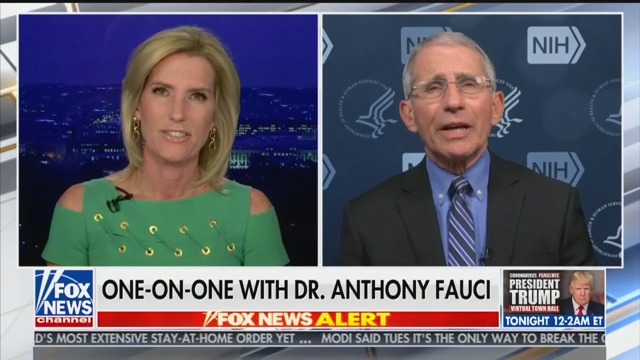 Top infectious disease expert Dr. Anthony Fauci refused to be baited by Fox News host Laura Ingraham on Tuesday night when she tried to get him to confess that he'd take an unproven drug if he were stricken with coronavirus, standing firm on his insistence that clinical trials are needed.
Fauci, however, noted that he is a "believer in a clinical trial" and while he may want to "help myself" he also wants to "get an answer" on whether the drug is actually effective. (There are several clinical trials underway.)
"So I might take one of those drugs, but I would do it within the auspices of a controlled clinical trial," he continued. "I've always felt that way."
Read the rest of the piece at The Daily Beast.
Watch the clip above, via Fox News.