OANN Reporter Sparks Absurd Exchange With Trump After Asking If 'Chinese Food Is Racist'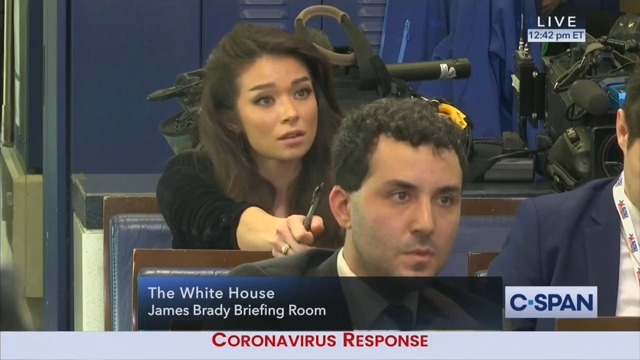 Towards the end of President Donald Trump's coronavirus press conference on Thursday, the president took a question from far-right cable news channel One America News that allowed him to declare that the term "Chinese food" wasn't racist while suggesting that American media outlets were "state propaganda" for China.
Over the past couple of days, the president has taken to calling COVID-19 the "Chinese Virus," sparking outrage that he is subjecting Asian-Americans to racist targeting. Trump, meanwhile, has insisted that he is using the term to push back after some Chinese officials began blaming the U.S. military for the virus outbreak.
OANN White House correspondent Chanel Rion, therefore, decided to set the president up with a ridiculous question that allowed him to air grievances at the media while asserting that his use of the term isn't racist.
Read the rest of the piece at The Daily Beast.
Watch the clip above, via CSPAN.