CNN's Poppy Harlow Grills Navarro on Stock Market Losses: 'This is Freaking People Out, Peter'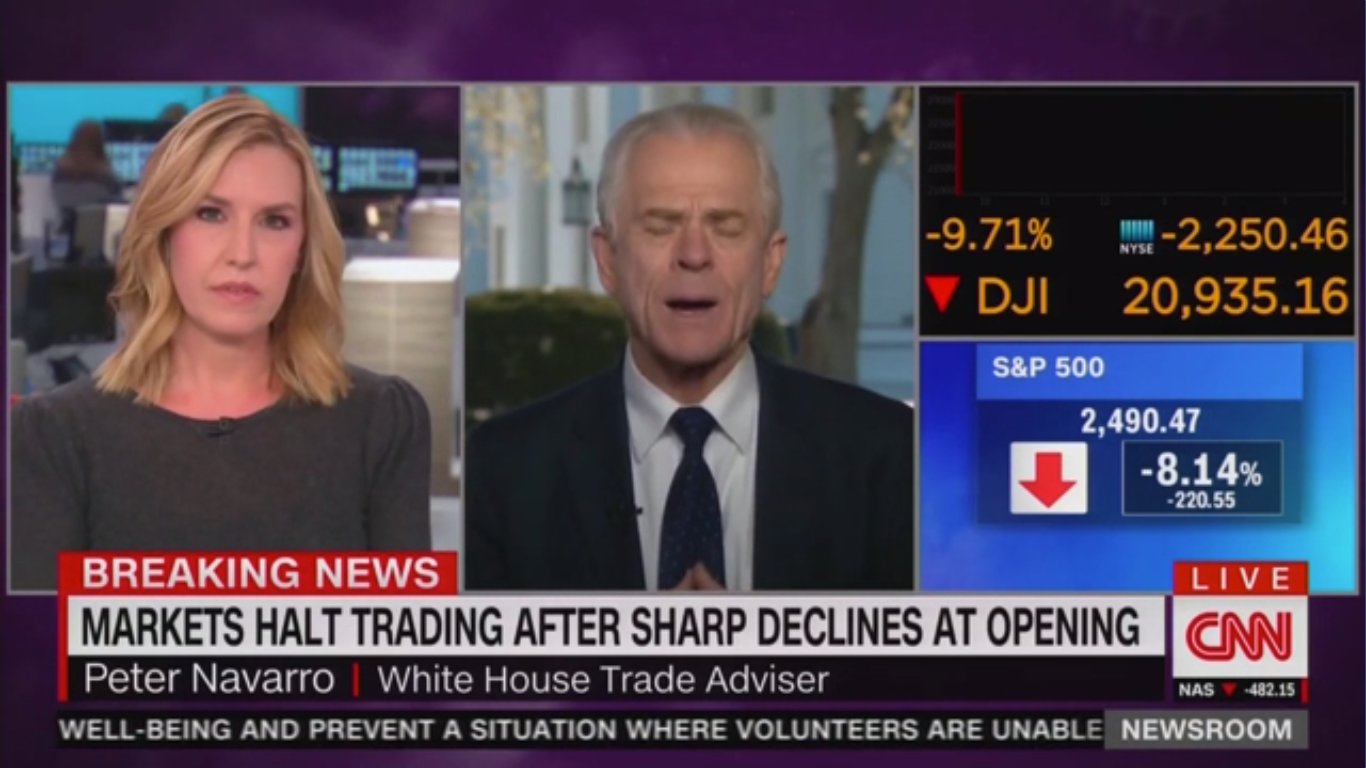 CNN's Poppy Harlow had some tense exchanges with White House National Trade Council Director Peter Navarro on Monday as the Dow Jones fell almost 10% at the opening bell and the other major stock indices had similar falls. Harlow pressed Navarro about President Donald Trump's response to Coronavirus and a possible recession.
"You're a top economist at the White House, are we headed into a recession?" Harlow asked. "I appreciate the efforts you just outlined, but this is freaking people out, Peter."
Navarro and Harlow had a heated discussion as Trump's economic adviser tried to avoid giving direct answers about the state of the stock market. Harlow later asked him directly about apparent contradictions between what Trump has said and the advice from Dr. Anthony Fauci.
"Markets are looking for leadership. Leadership is prescriptive," she said. "The markets here are reacting also to the President and his words. Is he doing enough to put confidence in the market by saying something that's not under control is?"
"Poppy, let's not do that kind of thing right now," Navarro said.
"Peter it's not doing that kind of thing," Harlow said. "The market is hanging on his words. You know this."
Watch the video above, via CNN.