President of Brazil Denies Reports That He Tested Positive for Coronavirus Days After Meeting Trump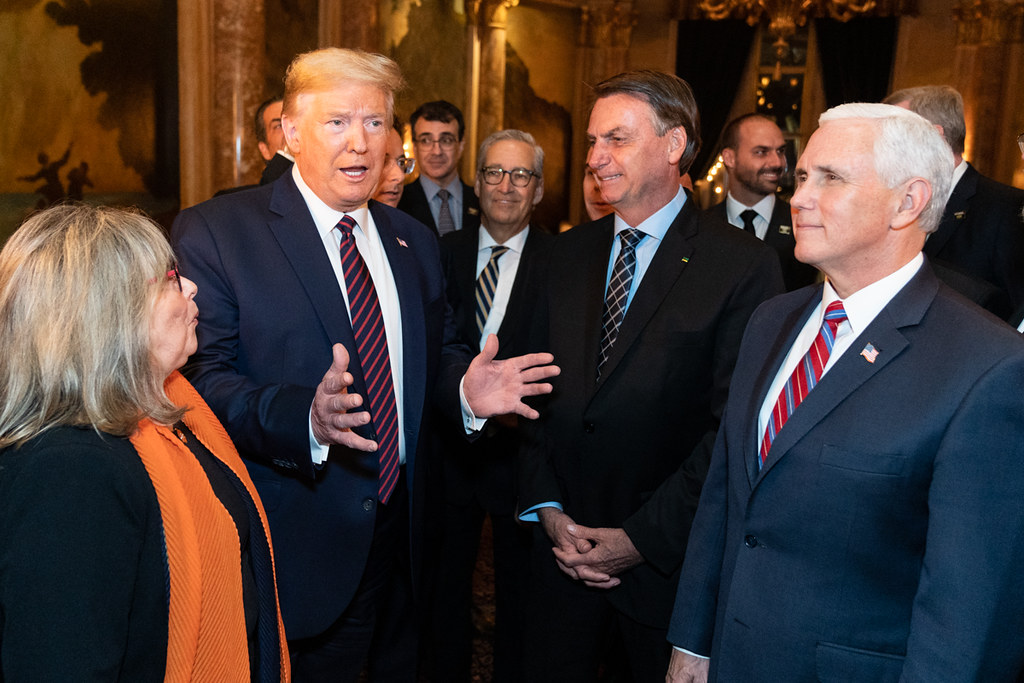 The President of Brazil Jair Bolsonaro has tested positive for Covid-19, according to recent reporting. The right-wing leader met President Donald Trump at Mar-a-Lago on 7 March. Bolsonaro's press secretary, who was also in attendance, had already been diagnosed with the disease.
Major Rio de Janeiro newspaper reporting that president Jair Bolsonaro's first test has come back positive for coronavirus https://t.co/f7yTVDtwDG

— Tom Phillips (@tomphillipsin) March 13, 2020
Bolsonaro is reportedly awaiting further results to confirm whether he has the virus. Trump has now been exposed to several people who either have the disease or have been in contact with others who've had it. This includes his daughter Ivanka, Attorney General William Barr and some Republican lawmakers.
Tweeting the translation:
🔴 ATTENTION
Jornal O Dia confirms what I reported here yesterday: Bolsonaro's first coronavirus test was positive. He awaits the result of the counterproof that comes out in moments pic.twitter.com/P5cQzgT8Hz

— Amy Siskind 🏳️‍🌈 (@Amy_Siskind) March 13, 2020
The White House has consistently maintained that Trump has not been tested for the virus and that there is no need to test him as he has no symptoms. However, the President's age and general state of health, combined with his recent contacts with infected persons, would strongly indicate the need for a test.
On Bolsonaro's official Facebook page, a short statement was posted denying that the president had tested positive. Other reports out of Brazil have also claimed that he actually tested negative for the virus.