Trump Not Having Rallies Due to Coronavirus Would 'Psychologically Torment Him,' Rahm Emanuel Says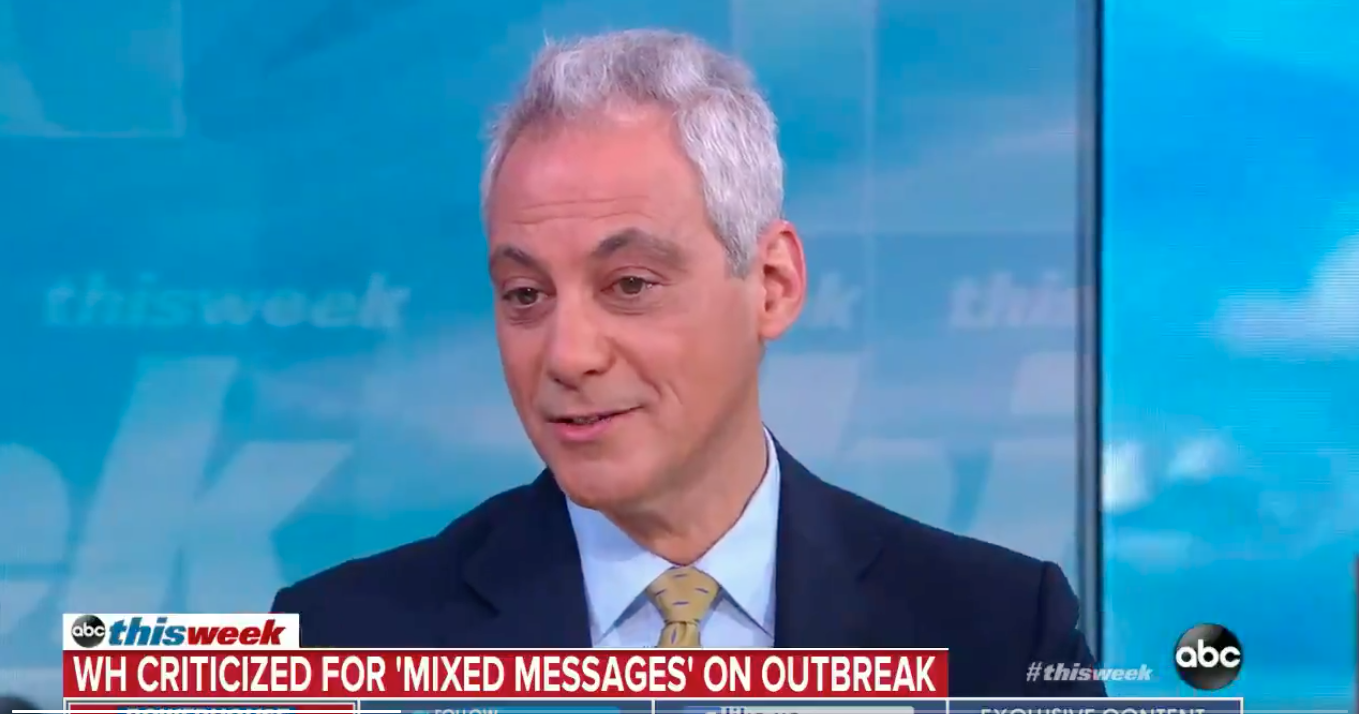 Former Chicago mayor Rahm Emanuel speculated that the personal consequences of a sustained coronavirus outbreak would be severe for President Donald Trump.
Appearing on ABC's This Week, the former White House chief of staff under the Obama administration said Trump would feel trapped if concerns about the coronavirus spreading among large gatherings of people caused the cancellation of rallies.
"Beyond the fact that this [issue] requires science, management, data, and being transparent, which are all [Trump's] weaknesses," Emanuel said, "you're going to have a point within two months where you cannot have big events together."
"He is not going to be able to have his rallies," he predicted. "The office is isolating enough, and his inability to get the admiration, the adulation from the crowds is going to psychologically torment him, and his isolation will get more intense and his tweets are going to get more vicious."
Watch the video above, via ABC.