Ben Carson: I Can't 'Preview' Our Plan to Deal With the Grand Princess Passengers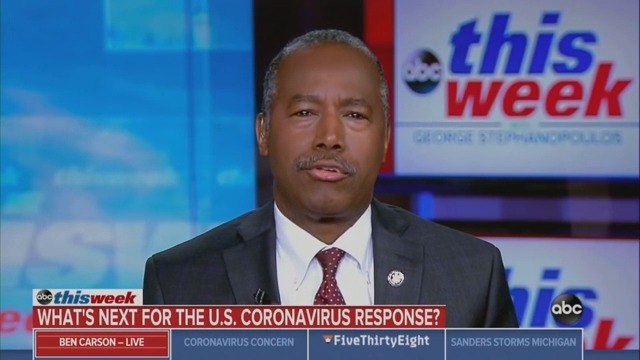 HUD Secretary Ben Carson, a member of the Trump administration's coronavirus task force, on Sunday refused to reveal how the administration is planning to handle the 3,500 passengers aboard the Grand Princess cruise ship that has been hit with a coronavirus outbreak and is scheduled to dock in Oakland, California as early as Sunday afternoon.
During his appearance on ABC's This Week, Carson was asked by anchor George Stephanopoulos what plan was in place for the ship when it docked as 21 passengers, 19 of which are crew members, have already tested positive for the virus.
"The cruise ship personnel and, as you know, the vice president met with the CEOs of the major cruise ship companies yesterday, and they are coming up with a plan within 72 hours of that meeting," Carson replied.
Read the rest of the piece at The Daily Beast.
Watch the clip above, via ABC News.