Bernie Sanders Says He Will Back Joe Biden If Former VP Wins the Nomination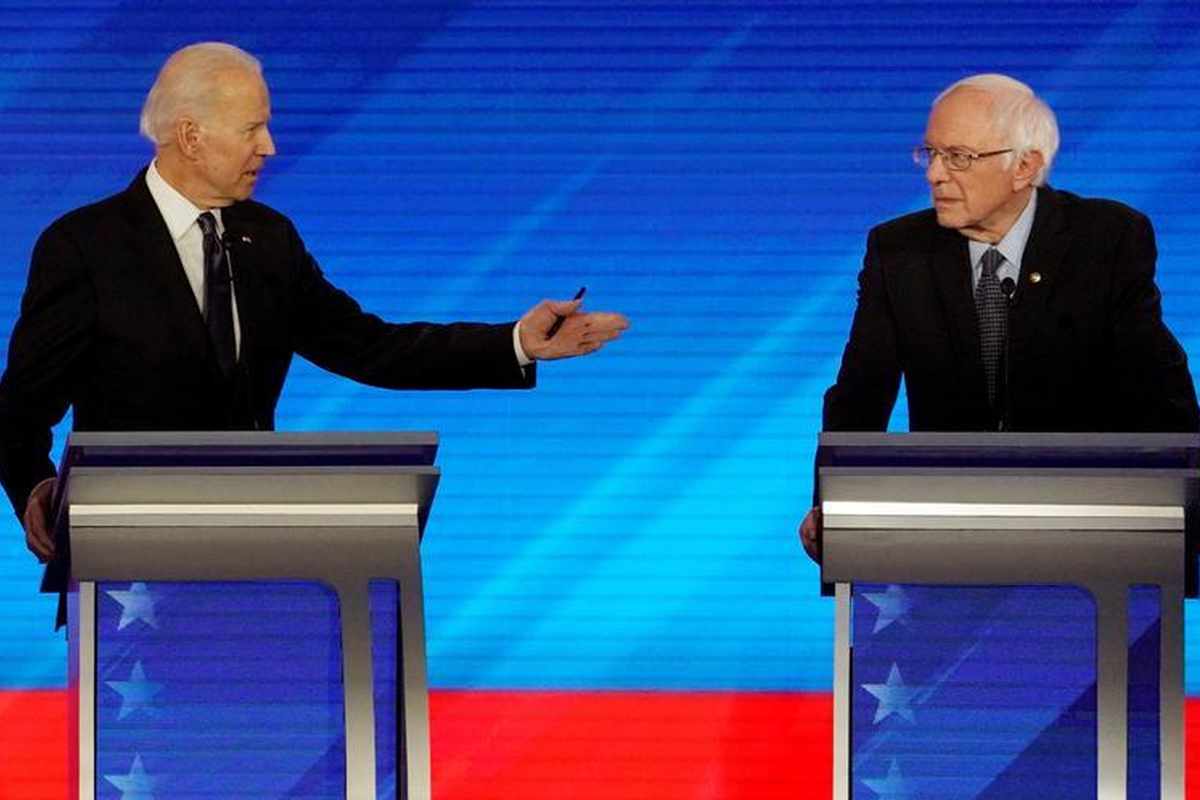 Senator Bernie Sanders has said that he will support former Vice President Joe Biden in the presidential election if he wins the Democratic nomination. The Vermont senator made the important admission at a rally in Arizona on Thursday night.
"Joe Biden is a decent guy, and I know if he wins the nomination, I will be there for him, and if I win, he will be there for me," Sanders said.
Biden and Sanders are now in a two horse race, though the former VP's Super Tuesday performance has earned him front runner status. The final nominee may not be decided until the Democratic National Convention – a situation that hasn't happened in either party since 1952.
Since Super Tuesday's primaries, Sanders has tried to distinguish himself further from Biden. He's framed his campaign as battling wealthy elites while painting Biden as the candidate of the establishment and billionaires. By contrast, Biden has not yet attempted to attack Sanders as a socialist, unlike President Donald Trump.
An early indication that Sanders would back Biden rather than try to launch a third party bid will no doubt be welcome among Democrats and it may go a long way to convincing Sanders' supporters to plump for Biden if he becomes the candidate. However, at this stage it's too early to tell who Democrats will ultimately choose.