Fox News' Jesse Watters Wants China to Apologize for Coronavirus: 'They're Eating Raw Bats and Snakes!'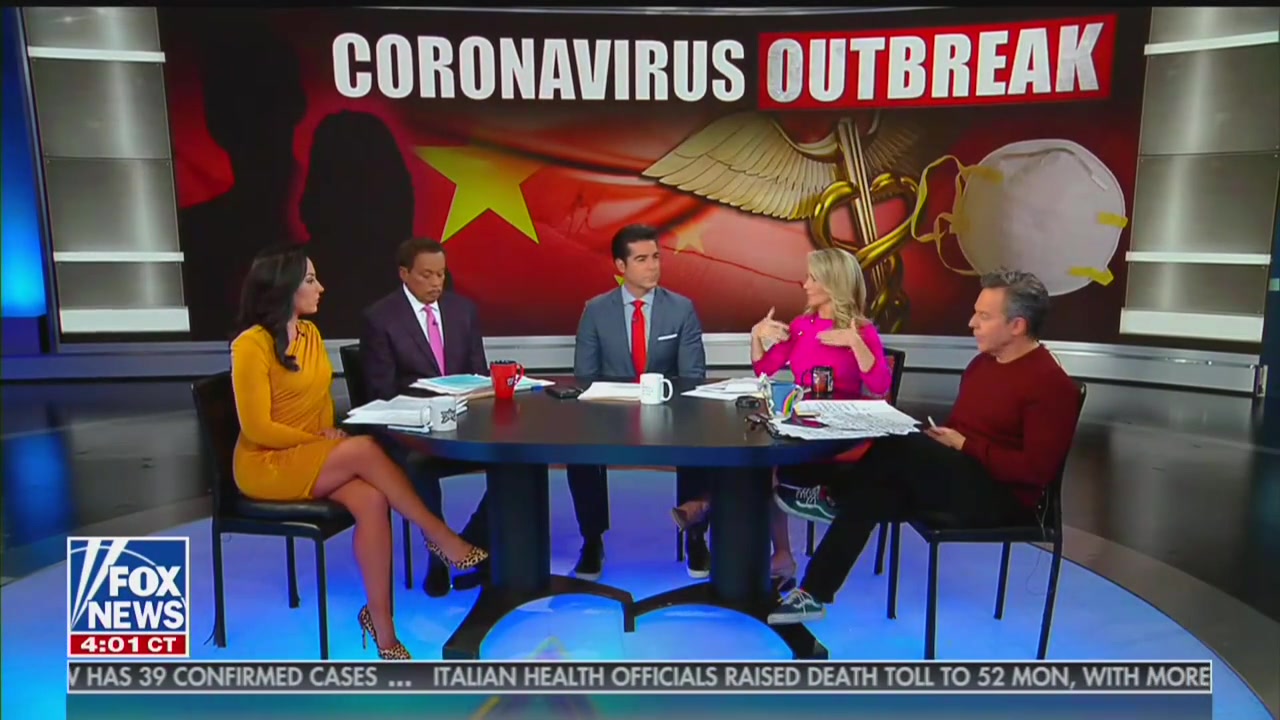 Fox News host Jesse Watters demanded a formal apology from China on Monday before pushing unproven rumors that the disease is due to Chinese citizens "eating raw bats and snakes."
With fears heightening around the disease as the death toll in the United States jumped to at least six on Monday, Watters began Monday's broadcast of Fox News chatfest The Five by lashing out at China, which has been the epicenter of the growing pandemic.
"I would like to just ask the Chinese for a formal apology," Watters exclaimed. "This coronavirus originated in China, and I have not heard one word from the Chinese, a simple, I am sorry would do."
Read the rest of the piece at The Daily Beast.
Watch the clip above, via Fox News.