Whoopi Goldberg and Joy Behar Side with Bloomberg Over Elizabeth Warren, Warn Her to 'Be Very Careful'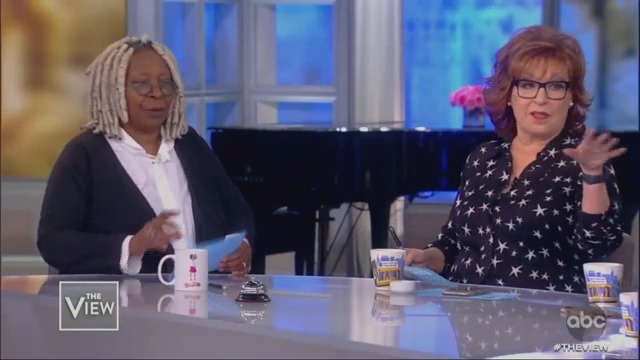 The View's Whoopi Goldberg and Joy Behar appeared to rally to Democratic presidential candidate Michael Bloomberg's defense on Wednesday, telling Sen. Elizabeth Warren (D-MA) that she needs to be "very careful" when attacking the ex-New York mayor because he could easily use the "Pocahontas thing" against her.
"Elizabeth Warren needs to be careful," Goldberg responded. "She needs to be very careful with this."
"To his credit, he didn't turn around and say 'what about that "Pocahontas" thing?' He did not," Behar added, referencing President Donald Trump's favorite slur against Warren.
The liberal co-host went on to say she was a bit miffed that Bloomberg had donated money to Sen. Lindsey Graham (R-SC) in the past, prompting Goldberg to say he was a "different guy" back then.
Read the rest of the piece at The Daily Beast.
Watch the clip above, via ABC.