MSNBC Analyst Calls Out Colleague Chris Matthews for Bernie Nazi Analogy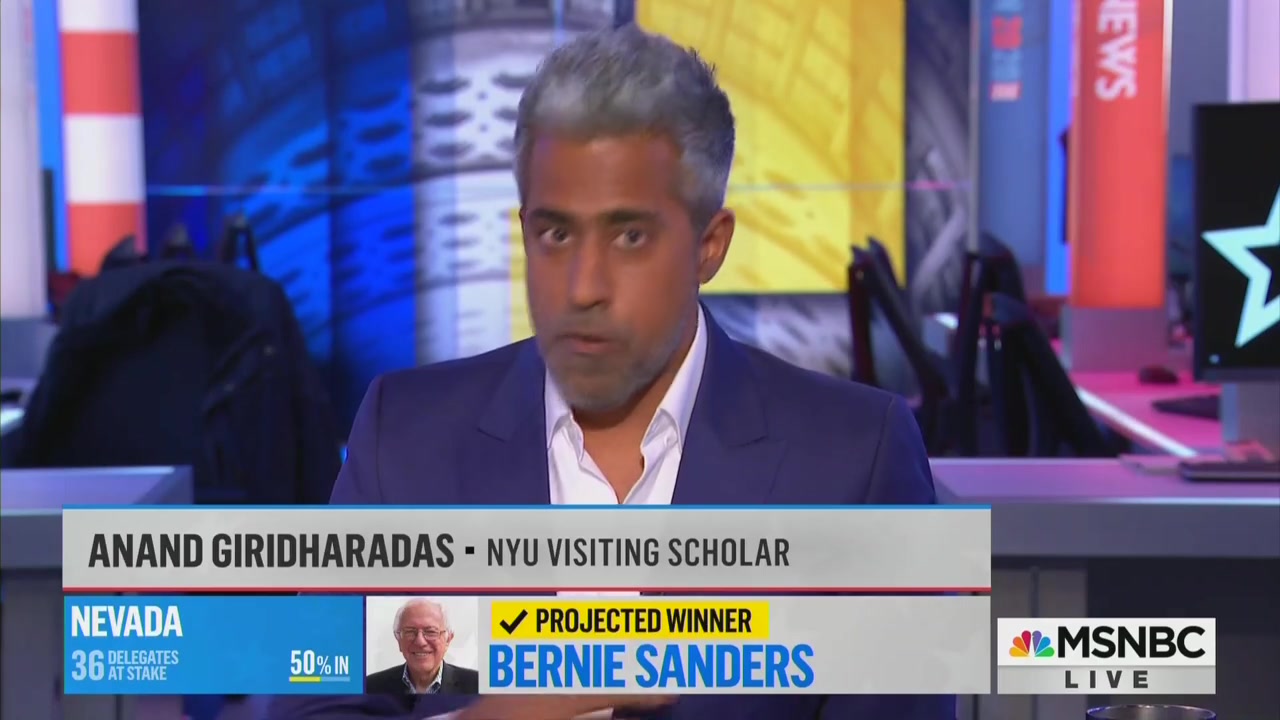 MSNBC political analyst Anand Giridharadas called out his colleague Chris Matthews live on-air Sunday morning after the longtime MSNBC host likened Democratic presidential candidate Bernie Sanders' strong Nevada showing to France falling to the Nazis in World War II.
"Why is Chris Matthews on this air talking about the victory Bernie Sanders, who had kin murdered in the Holocaust, analogizing it to the Nazi conquest of France?" Giridharadas exclaimed.
"People stuck in an old way of thinking, in 20th century thinking are missing what is going on. It is time for all of us to step up, rethink the dawn of what may be, frankly, a new era in American life," he added.
Read the rest of the piece at The Daily Beast.
Watch the clip above, via MSNBC.