Americans Should Be 'Deeply Afraid' Following Maguire's Ouster, Retired Navy Admiral Warns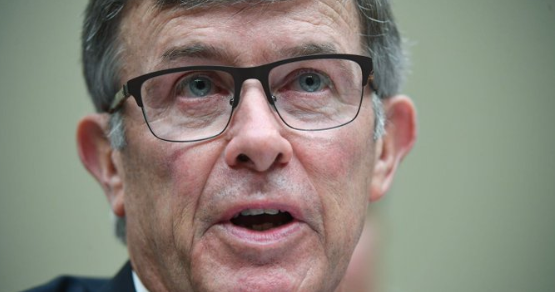 Retired Navy admiral William McRaven defended former acting Director of National Intelligence Joseph Maguire following his ouster by President Donald Trump after lawmakers were informed that Russia is interfering in the 2020 presidential election to benefit the president.
In a Washington Post op-ed, McRaven recounted his friendship with Maguire over the past forty years, praising his honor and integrity.
"As Americans we should be frightened," retired Navy admiral William McRaven writes in an op-ed about the ouster of his friend Joseph Maguire https://t.co/8kon51xFNN

— The Washington Post (@washingtonpost) February 22, 2020
McRaven warned that Trump's decision to remove Maguire after informing the president and Congress about Russia's election interference was driven by self-interest. He writes:
But, of course, in this administration, good men and women don't last long. Joe was dismissed for doing his job: overseeing the dissemination of intelligence to elected officials who needed that information to do their jobs.
As Americans, we should be frightened — deeply afraid for the future of the nation. When good men and women can't speak the truth, when facts are inconvenient, when integrity and character no longer matter, when presidential ego and self-preservation are more important than national security — then there is nothing left to stop the triumph of evil.
Maguire's replacement, U.S. Ambassador to Germany Richard Grenell, is a staunch defender of the president.