One of Ilhan Omar's Republican Challengers Might Be Arrested if She Campaigns in Her District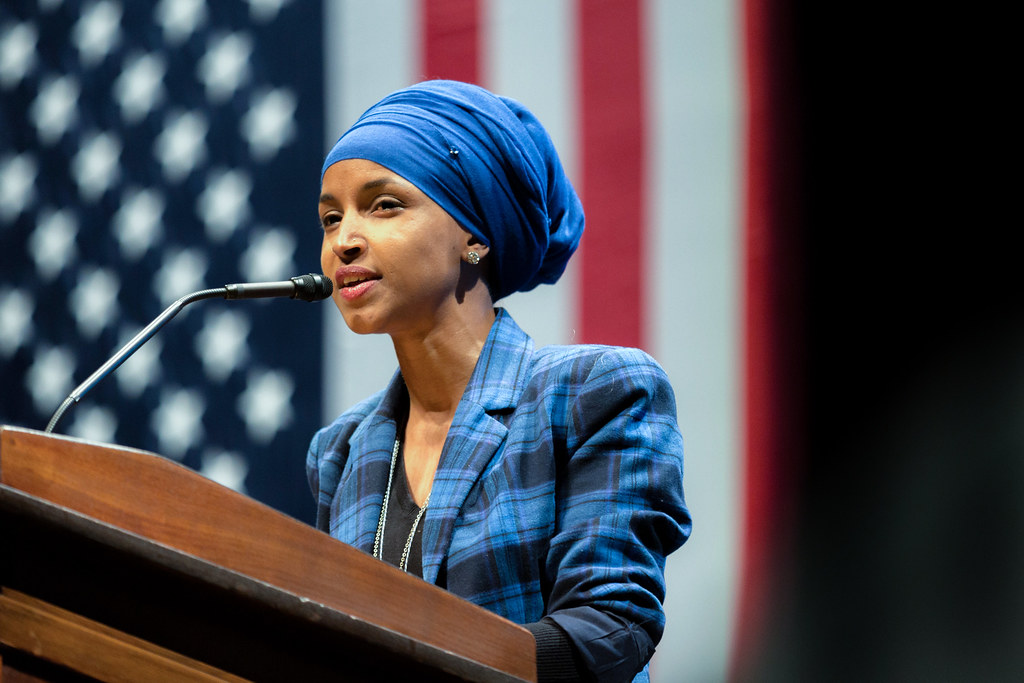 One of Democratic Rep. Ilhan Omar's Republican opponents would likely be arrested if she went to the congresswoman's district to campaign. Danielle Stella, who is one of five Republicans seeking to challenge Omar in this year's elections, has an active arrest warrant.
Stella is wanted for felony shoplifting in Minneapolis' Hennepin County. She was reportedly arrested twice and has been accused of stealing $2,300 from Target. Though Stella has denied she broke the law, she is still wanted by police and could be arrested.
Stella failed to show up for several court appearances in October relating to the shoplifting charge, resulting in a judge issuing an arrest warrant, which has not yet been executed.
"We can confirm that she does have an active felony theft warrant in Hennepin County," the Hennepin County Sheriff's Office said.
Despite her outstanding warrant, Stella has managed to raise $84,000 for her run in the Republican primary. She's also sent tweets suggesting she believes in the QAnon conspiracy theory. One of her Republican opponents, Lacy Johnson, has criticized her.
"Candidates are reflections of the party in a way, and it's not a good reflection of the party in a sense," Johnson said.