Fox's Dagen McDowell Melts Down Over Pelosi: Like a '3rd Grader' Eating 'Toilet Paper'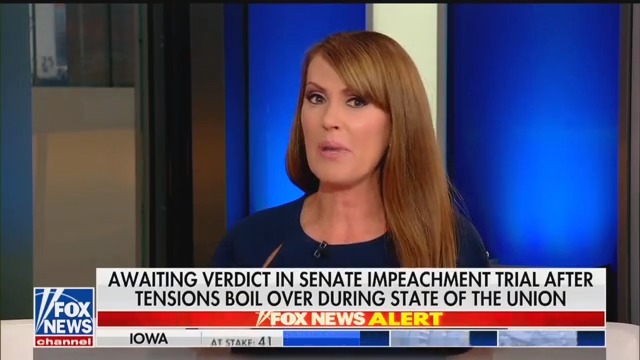 Fox News has been predictably apoplectic following House Speaker Nancy Pelosi ripping her copy of President Donald Trump State of the Union address at the end of his Tuesday night speech. Fox host Dagen McDowell, however, truly stood out with her overblown reaction on Wednesday.
At the top of Fox News' female-centric roundtable show Outnumbered, the panel immediately took aim at Pelosi over her public display.
"She's a third-grader, essentially eating toilet paper in protest because she didn't get a second slice of cake," McDowell growled in conclusion. "I call her Speaker Veruca Salt. 'I want it and I want it now!' She's a petulant child throwing a temper tantrum. That's what America got to see."
Read the rest of the piece at The Daily Beast.
Watch the clip above, via Fox News.