MSNBC Panel Blows Up After Bernie Campaign Co-Chair Nina Turner Calls Mike Bloomberg an 'Oligarch'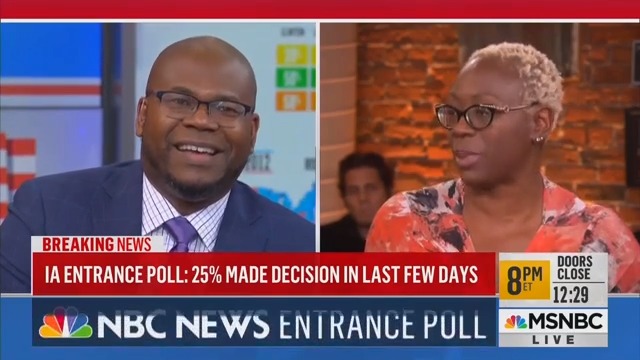 Moments before the Iowa Democratic caucuses kicked off Monday night, Bernie Sanders national campaign co-chair Nina Turner sparked fireworks on the MSNBC set when she repeatedly described billionaire Democratic presidential hopeful Mike Bloomberg as an "oligarch."
Criticizing the Democratic National Committee for overhauling its debate requirements in a clear move to allow Bloomberg to qualify moving forward, Turner told MSNBC host Chris Matthews that American voters are concerned about "the oligarchs" being able to buy their way into elections.
"Do you think Mike Bloomberg is an oligarch?" Matthews, taken aback, exclaimed.
Read the rest of the piece at The Daily Beast.
Watch the clip above, via MSNBC.