Trump's Ambassador to South Korea Accused of Insulting the Country by Growing Mustache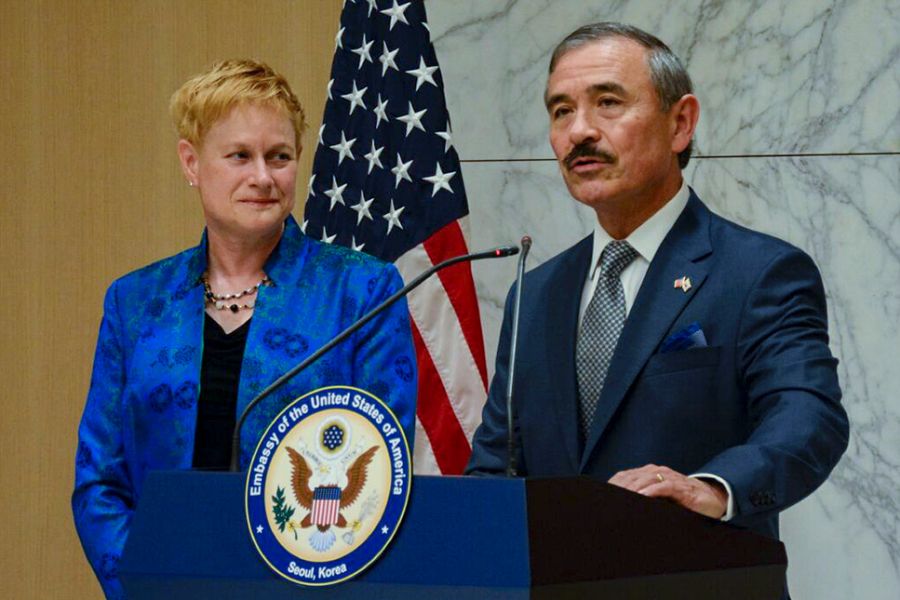 Many countries have had reason to complain about President Donald Trump's administration, but citizens of South Korea have focused on one particular offense: the U.S. ambassador has grown a mustache. This may seem like a trivial complaint but it has become a major issue in the country.
Former navy admiral Harry Harris was appointed ambassador to South Korea in 2018 and since then he's become increasingly unpopular, becoming something of a hate figure. South Koreans are especially unhappy about Harris' mustache, which they say is reminiscent of the mustaches worn by the Japanese occupiers of the country from 1910 to 1945. Harris' mother was Japanese.
"My mustache, for some reason, has become a point of some fascination here," Harris told South Korean media. "I have been criticized in the media here, especially in social media, because of my ethnic background, because I am a Japanese-American."
"I wanted to make a break between my life as a military officer and my new life as a diplomat," he explained last month. "I tried to get taller, but I couldn't grow any taller, and so I tried to get younger, but I couldn't get younger. But I could grow a mustache, so I did that."
However, the mustache issue is merely symbolic of Harris' wider unpopularity. He has supported the President's calls for South Korea to pay more for defense, perhaps as much as $5 billion, and protests have taken place against both Trump and his ambassador.