Iranian General's Daughter Promises 'Dark Day' for U.S. as Country Mourns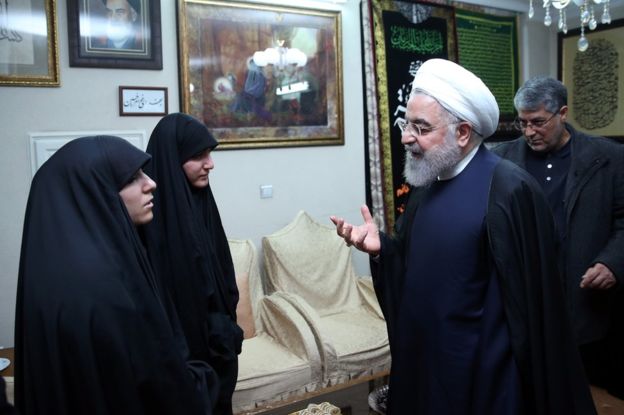 The daughter of Iranian General Qassem Soleimani has warned that there will be a 'dark day' for the United States following the killing of her father last week. Zeinab Soleimani joined thousands of Iranians on the second day of public mourning.
"Crazy Trump, don't think that everything is over with my father's martyrdom," Soleimani said in remarks broadcast on Iranian state TV. She was reiterating threats made by several senior regime officials, including her father's successor as head of the al-Quds force.
The scenes in Tehran are reminiscent of mourning in 1989 following the death of Ayatollah Ruhollah Khomenei, who was effectively the father of the Islamic republic established by a revolution in 1979. By some accounts, Soleimani's funeral may be the biggest in the country's history.
The killing of Soleimani has set off a chain of events in the region that will likely lead to retaliation by Iran against American targets. The Iraqi parliament has voted to remove U.S. forces from the country, though President Donald Trump has suggested the troops won't leave until Iraq compensates the U.S.
The exact form the Iranian attack will take is not yet clear. The country is likely to bide its' time and weigh is' options before striking any U.S. targets. However, the thousands lining the streets to mourn Soleimani shows the palpable anger on the ground.
Soleimani was responsible for much of the violence against U.S. forces in the region. As head of the al-Quds force, he was seen as the architect of Iranian policy, including aiding proxies to attack American troops in Iraq. Though he was considered a villain in the west, many in Iran saw him as a hero.