Buttigieg: Circumstances of Soleimani Killing 'Questionable to Say the Least'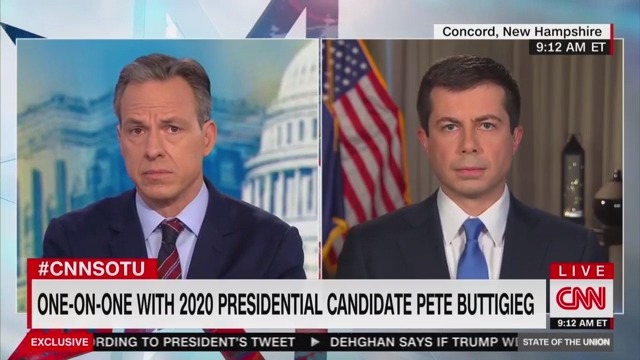 Democratic presidential candidate Pete Buttigieg reacted to the Trump administration's decision to launch an airstrike in Iraq that killed Iranian Gen. Qasem Soleimani.
On CNN's State of the Union, Buttigieg said there is still much to uncover regarding the circumstances that led to Soleimani's death.
"Just because [Soleimani] deserved it, that doesn't mean it was the right strategic move," the former South Bend mayor said. "This is one of the most volatile places in the world, and we need answers on how this decision was reached, whether there was an alternative, and whether the president has thought through the consequences in particular for American lives."
Top American officials have said they sought to prevent an "imminent attack," with Secretary of State Mike Pompeo on Sunday citing Gen. Mark Milley, chairman of the Join Chiefs of Staff, who said the U.S. would have been "culpably negligent" had they not acted.
However, a new report in The New York Times raises additional doubts:
But some officials voiced private skepticism about the rationale for a strike on General Suleimani, who was responsible for the deaths of hundreds of American troops over the years. According to one United States official, the new intelligence indicated "a normal Monday in the Middle East" — Dec. 30 — and General Suleimani's travels amounted to "business as usual."

That official described the intelligence as thin and said that General Suleimani's attack was not imminent because of communications the United States had between Iran's supreme leader, Ayatollah Ali Khamenei, and General Suleimani showing that the ayatollah had not yet approved any plans by the general for an attack. The ayatollah, according to the communications, had asked General Suleimani to come to Tehran for further discussions at least a week before his death.
With Iran vowing "severe revenge" and Iraq's prime minister urging parliament to remove all U.S. troops, Buttigieg doubts Trump had considered the fallout from the airstrike.
"I'm not sure any of us really believe that this president and the people around him — especially given that [Trump] has not filled some of the key national security posts — is really going through the consequences of what could happen next," Buttigieg said.
Watch the video above, via CNN.